January, 2020
Keio Plaza Hotel Becomes First Hotel in Japan to Join "The Valuable 500" Initiative
TOKYO - Keio Plaza Hotel Tokyo (KPH), one of Japan's most prestigious international hotels located in Shinjuku, Tokyo, became Japan's first hotel to join "The Valuable 500" initiative effective as of December 20 (Friday), 2019 based upon our belief in and endorsement of the objectives of this initiative.

"The Valuable 500" is a global movement formed on January 24, 2019 at the World Economic Forum Annual Meeting with the goal of promoting various efforts to include persons with disabilities in business activities of private sector corporations. These efforts are also designed to unlock the business, economic and social value of people living with disabilities by "creating businesses and societies that include disabled persons". The Keio Plaza Hotel endorses the values of "The Valuable 500" and will promote the following activities explained below.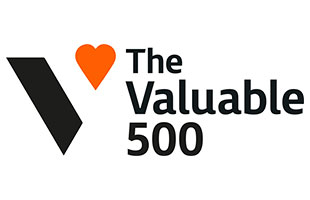 Keio Plaza Hotel's Commitment
1. Create a comfortable and safe hotel environment for a wide range of guests including those with or without disabilities so that they can enjoy their stays with us.
2. Promote efforts to eliminate various physical and emotional barriers to allow our employees to provide the most appropriate and heartfelt services to each and every guest.
3. Our project team called "Birds Eye" will continue its activities to promote the implementation of various barrier-free and universal design facilities and functions within our Hotel.
4. Measures will be conducted to improve the workplace environment for both employees with and without disabilities.
5. The Keio Plaza Hotel will actively inform the public of our activities relating to "The Valuable 500" initiative through our public relations functions.
The Keio Plaza Hotel Tokyo has led the hotel industry with its various efforts to provide guests with barrier-free and universal design facilities and services since participating in the 1988 World Congress of Rehabilitation International. Our efforts include not only facilitation of universal design guest rooms and installation of supplementary toilet functions for assistance dogs, but also training of each of our individual staff to provide heartfelt and appropriate services to guests, active implementation of various projects, and other efforts to improve the level of our universal services.
【Keio Plaza Hotel Universal Services】https://www.keioplaza.com/csr/accessibility.html
【CSR Project Team: Birds Eye】https://www.keioplaza.com/csr/csr_project.html
【The Valuable 500】https://www.thevaluable500.com/
About the Keio Plaza Hotel
Keio Plaza Hotel Tokyo, located in Shinjuku at the very heart of the nation's capital Tokyo, is one of Japan's leading international hotels. Our hotel boasts of over 15 restaurants and bars, and we host a wide range of local and international guests who visit us for our welcoming facilities, warm hospitality and unique services that allow them to experience Japanese culture, including ourwedding kimono fitting experience,tea ceremony,ikebana experienceandmany others. For more information about our facilities and services, please visit ourwebsite,YouTube,FacebookorInstagram.
Contacts: Keio Plaza Hotel Tokyo, Public Relations Manager
Keiko Kawashima, +81-3-5322-8010 keiko-kawashima@keioplaza.co.jp