November, 2020
Keio Plaza Hotel Tokyo Has Acquired the "SAFEGUARD LABEL" as a Hotel Facility That Meets the World's Health and Safety Standard
TOKYO -The Keio Plaza Hotel Tokyo(KPH), one of Japan's most prestigious international hotels located in Shinjuku, Tokyo, has acquired the "SAFEGUARD LABEL" as a hotel facility that meets the world's health and safety standard on November 17, 2020. The label is issued by Bureau Veritas, which is a world leading provider in testing, inspection and certification. Our highest priority is to ensure the health and safety of both our guests and employees. We implement proactive measures to prevent the spread of infection COVID-19 with a view to 'new normal' practices based on government guidelines.
Our Measures to Prevent the Spread of COVID-19
>Webpage: https://www.keioplaza.com/news/measures.html
>YouTube: https://youtu.be/ICbFrFk3PPE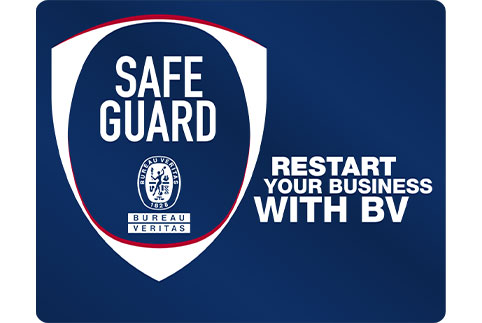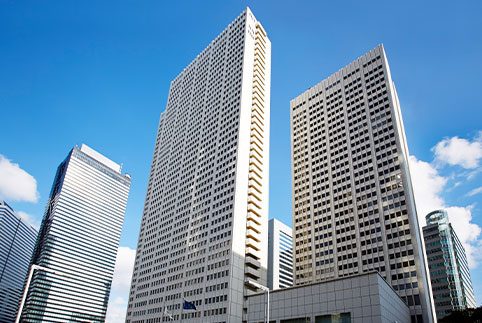 About the "SAFEGUARD LABEL"
A new verification service 'RESTART YOUR BUSINESS WITH BV' established by Bureau Veritas in April 2020. Bureau Veritas grants the label after document review, on- site inspections and the examination of other measures used to prevent infection-compliance with safety and hygiene standards at all facilities. The standard was formulated by Bureau Veritas based on guidelines provided by WHO, ILO and other. As of November 24, 2020, this lavel has been awarded to 3,462 facilites in 102 countries, such facilites include offices, hotels, and retail stores that meet their specific criteria. In the hospitality sector including hotels, luxury brand shops and luxury hotels, the label has been issued to 1,914 facilites in 85 countries. Even shops of global luxury brands and luxury hotels are included in the number. Please refer to the following webpage for details. (https://group.bureauveritas.com/markets-services/restart-your-business-bv)
About Bureau Veritas
Bureau Veritas is a world-leading provider in testing, inspection and cerification. Created in 1828, the Group has more than 78,000 employees located in more than 1,500 offices and laboratories around the globe. Bureau Veritas helps its clients to improve their performance by offering services and innovative solutions in order to ensure that their assets, products, infrastructure and processes meet standards and regulations in terms of quality, health and safety, environmental protection and social respnsibility.
Bureau Veritas is listed on Euronext Paris and belongs to the Next 20 index. Compartment A, ISIN code FR 0006174348, stock symbol: BVI.
About the Keio Plaza Hotel
Keio Plaza Hotel Tokyo, located in Shinjuku at the very heart of the nation's capital Tokyo, is one of Japan's leading international hotels. Our hotel boasts 17 restaurants and bars, and we host a wide range of local and international guests who visit us for our welcoming facilities, warm hospitality and unique services that allow them to experience Japanese culture, including ourwedding kimono fitting experience,tea ceremony, andmany others. For more information about our facilities and services, please visit ourwebsite,YouTube,FacebookorInstagram.
Contacts: Keio Plaza Hotel Tokyo, Public Relations Manager
Keiko Kawashima, +81-3-5322-8010 keiko-kawashima@keioplaza.co.jp