February, 2020
Keio Plaza Hotel Tokyo Renovates 31st Floor Guest Rooms
to Become Luxury Family Guest Rooms
Newly Reopened from March 29, 2020
TOKYO - Keio Plaza Hotel Tokyo (KPH), one of Japan's most prestigious international hotels located in Shinjuku, Tokyo, is renovating 28 guest rooms on the 31st floor of the Main Tower to update the bathroom facilities by separating the bathtubs and toilets from the wash basins (Some guest rooms are equipped with all-in-one comprehensive bath, toilet and wash basin facilities). Our Hotel is spending a total of about JPY400 million to install these newly designed bathroom facilities to improve the convenience of our guests.

The Keio Plaza Hotel Tokyo became one of the first urban hotels in 2004 to renovate five new guest rooms to become quadruple occupancy guest rooms that pay special attention to facilities and functions preferred by women to capture strong demand from groups of female guests. And while these rooms have been frequented by large numbers of female guests during the 15 years since they have been opened, overseas guests now account for 77% of all guests staying at the Keio Plaza Hotel Tokyo and subsequently demand for family type luxury rooms is on the rise. Therefore, our Hotel has decided to convert its "Luxury Forth Rooms" to "Luxury Family Rooms". (*Refer to diagram A)

The ongoing "Luxury Family Room" renovation will equip each room with four beds and an additional sofa bed to allow a maximum of five adults to sleep comfortably. With regards to bathroom facilities, two types of bathing facilities are being facilitated including one with a combined bath and toilet (*Refer to diagram B) and another with a combined shower stall and toilet (*Refer to diagram C), both with two separately located wash basins (*Refer to diagram D) to allow for efficient and convenient use of rooms by multiple guests. The rooms are also facilitated with four large glass windows to provide breathtaking panoramic views of the Tokyo skyline for guests to enjoy.

The Keio Plaza Hotel Tokyo has proactively implemented renovations with a long term view to constantly improving its hotel environment for its guests. We renovated the uppermost floors to become the "Premier Grand" facilities in 2016, and we undertook further renovations to expand the "Premier Grand" facility floor space and to accommodate the creation of new universal design rooms on the 30th floor of the Main Tower in 2018. In 2020, major global sporting events for athletes with and without disabilities will be held in Japan and a number of foreign hotel operators are expected to open new hotels in Japan. Furthermore, the Keio Plaza Hotel Tokyo will celebrate its 50th year of operations in 2021 by maintaining its efforts to evolve as "one of Tokyo and Japan's most representative and prestigious hotels".
Renovated Room Plans
| Room Type | Floor Space (m²) | Room Numbers | Provisional Room Price | Maximum Occupancy |
| --- | --- | --- | --- | --- |
| Renovated Standard Double | 23.5 | 5 | From JPY23,800 | Two Guests |
| Renovated Superior Twin | 33.7 | 8 | From JPY27,800 | Two Guests |
| Renovated Deluxe Double | 35.5 | 10 | From JPY29,800 | Two Guests |
| Luxury Family Room | 46.3 | 5 | From JPY55,500 | Five Guests |
Keio Plaza Hotel Tokyo Renovation Details
Total Number of Rooms: 28
Basic Design: Keio Construction Co., Ltd.
Final Design: Keio Construction Co., Ltd.
Construction: Keio Construction Co., Ltd., and Kajima Corporation responsible for air conditioning facility related construction
Business Operator: Keio Plaza Hotel, Keio Corporation (Railway Company)
Reservations: Taken from December 21 (Saturday), 2019
Operation Start: March 29 (Sunday), 2020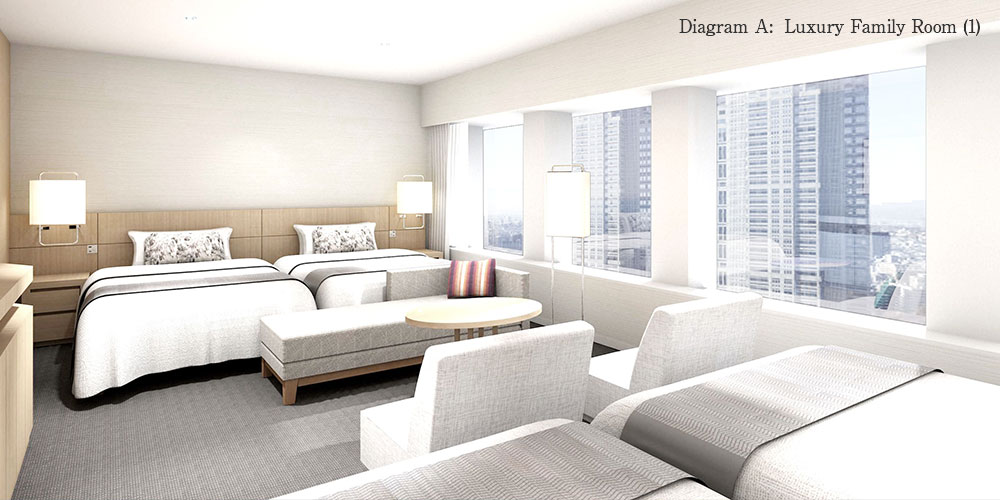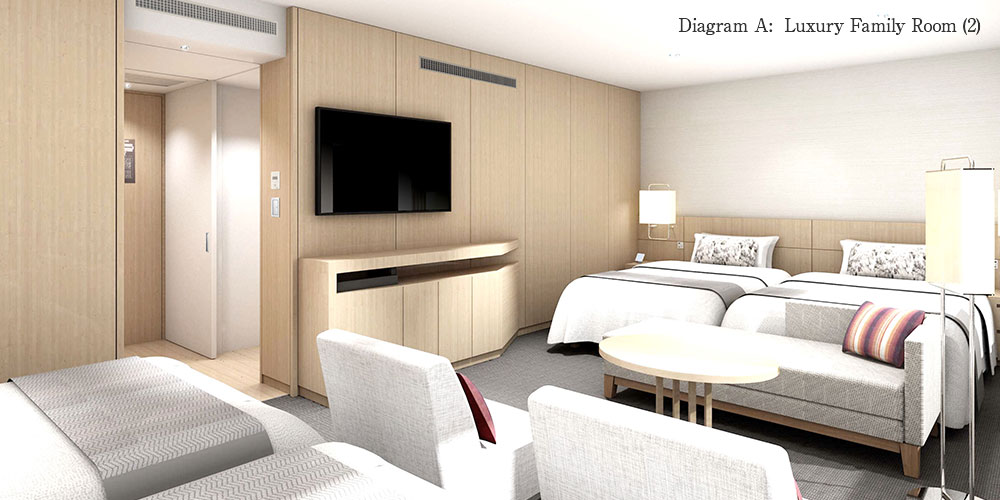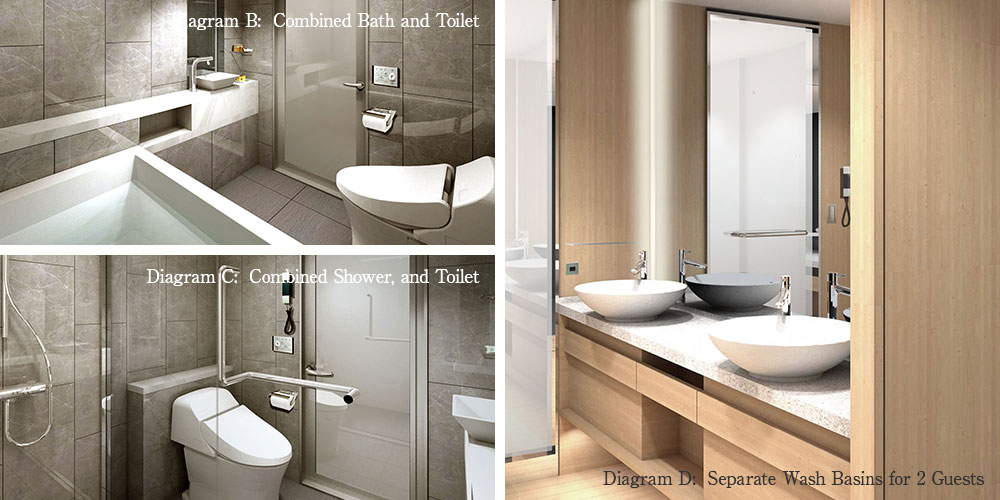 *Actual facilities may differ from these perspective images
About the Keio Plaza Hotel
Keio Plaza Hotel Tokyo, located in Shinjuku at the very heart of the nation's capital Tokyo, is one of Japan's leading international hotels. Our hotel boasts of over 15 restaurants and bars, and we host a wide range of local and international guests who visit us for our welcoming facilities, warm hospitality and unique services that allow them to experience Japanese culture, including ourwedding kimono fitting experience,tea ceremony,ikebana experienceandmany others. For more information about our facilities and services, please visit ourwebsite,YouTube,FacebookorInstagram.
Contacts: Keio Plaza Hotel Tokyo, Public Relations Manager
Keiko Kawashima, +81-3-5322-8010 keiko-kawashima@keioplaza.co.jp