January, 2021
Keio Plaza Hotel Tokyo Prepares "Hina-Matsuri" Girls' Doll Festival Lunch to Celebrate Japan's Cultural Festival
TOKYO -The Keio Plaza Hotel Tokyo(KPH), one of Japan's most prestigious international hotels located in Shinjuku, Tokyo, will serve special lunch menus entitled "Hina-Matsuri Girls' Doll Festival" to help guests celebrate Japan's cultural event known as Girls' Doll Festival or Hina-Matsuri from February 1 (Monday) to March 31 (Wednesday), 2021.

Every year, through February and March, Keio Plaza Hotel Tokyo celebrates the Hina-Matsuri festival, a time when families pray for the health and growth of their daughters. Traditional wooden Mataro Dolls from Kamikamo Shrine in Kyoto will be displayed in our traditional Japanese kaiseki restaurant. Also, special menu items commemorating the "Hina-matsuri" Girls' Doll Festival will be served at three of our restaurants during the months of February and March 2021.
"Hina-Matsuri" Girls' Doll Festival Lunch
Date: February 1 (Monday) to March 31 (Wednesday), 2021
These menus will be served at restaurants, including our traditional Japanese kaiseki, Japanese cuisine, and tempura. Chefs at each of these restaurants will prepare special menu items in the image of Girls' Doll Festival.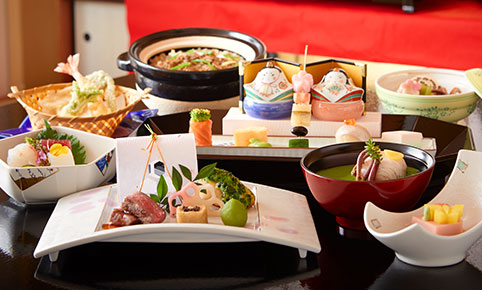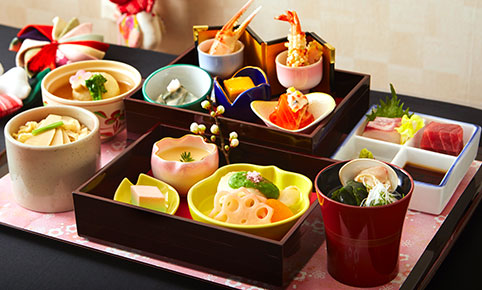 About the Keio Plaza Hotel
Keio Plaza Hotel Tokyo, located in Shinjuku at the very heart of the nation's capital Tokyo, is one of Japan's leading international hotels. Our hotel boasts 17 restaurants and bars, and we host a wide range of local and international guests who visit us for our welcoming facilities, warm hospitality and unique services that allow them to experience Japanese culture, including ourwedding kimono fitting experience,tea ceremony, andmany others. For more information about our facilities and services, please visit ourwebsite,YouTube,FacebookorInstagram.
Contacts: Keio Plaza Hotel Tokyo, Public Relations Manager
Keiko Kawashima, +81-3-5322-8010 keiko-kawashima@keioplaza.co.jp