November, 2019
Keio Plaza Hotel Tokyo Offers Traditional Osechi Dishes
to Celebrate the New Year with Authentic Way
TOKYO -The Keio Plaza Hotel Tokyo(KPH), one of Japan's most prestigious international hotels located in Shinjuku, Tokyo, has been offering "osechi," a traditional Japanese New Year's dish which is an assortment of small dishes arranged in tiered ware boxes. This year's osechi dishes are prepared under the supervision of French cuisine executive chef, Chinese cuisine chef, and Japanese cuisine chef. Various kinds of carefully and beautifully prepared foods are served in multi-tiered boxes.

Most dishes in osechi are cooked in order to be preserved for at least three days. This is because it was believed that Toshigami (god celebrated at the beginning of New Year) comes and stays in our house in first three days of January and we should not use kitchen during that period. Also, each dish has meaning, and is part of celebrating the New Year and has some auspicious meaning which reflects people's wishes. For example, "kuro-mame," sweet simmered black beans, are for diligence as "mame" means diligent. And "kazunoko," herring roe, represents fertility.

Overseas visitors from over 100 different countries account for about 77% of all guests staying at the Keio Plaza Hotel Tokyo. The authentic food experience is designed to disseminate various aspects of Japanese culture to those guests.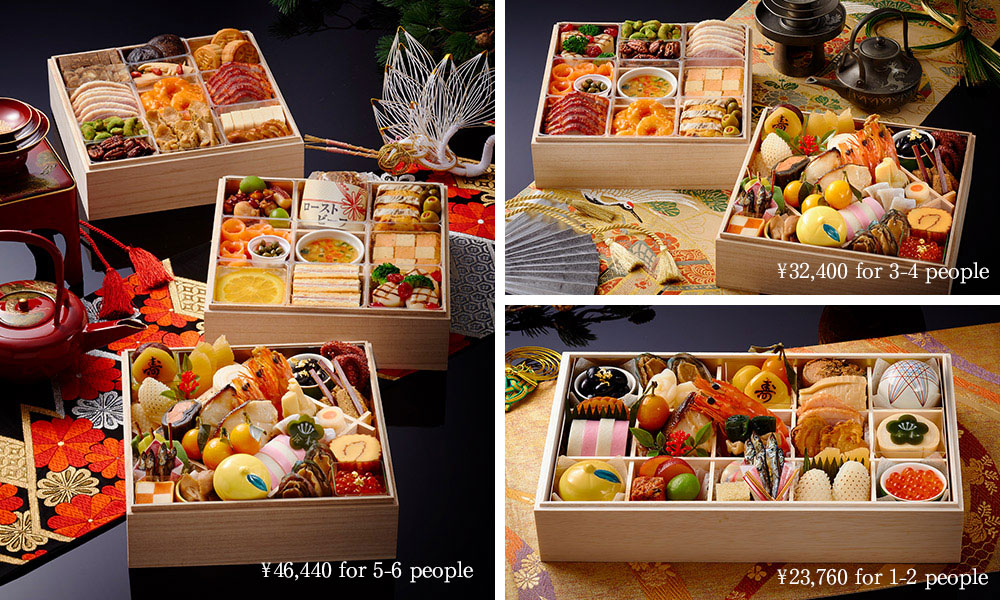 About the Keio Plaza Hotel
Keio Plaza Hotel Tokyo, located in Shinjuku at the very heart of the nation's capital Tokyo, is one of Japan's leading international hotels. Our hotel boasts of over 15 restaurants and bars, and we host a wide range of local and international guests who visit us for our welcoming facilities, warm hospitality and unique services that allow them to experience Japanese culture, including ourwedding kimono fitting experience,tea ceremony,ikebana experienceandmany others. For more information about our facilities and services, please visit ourwebsite,YouTube,FacebookorInstagram.
Contacts: Keio Plaza Hotel Tokyo, Public Relations Manager
Keiko Kawashima, +81-3-5322-8010 keiko-kawashima@keioplaza.co.jp