June, 2019
Keio Plaza Hotel Tokyo Offers Innovative Dining Experience
"Candle Beer Night collaborated with NAKED"
Extraordinary Dinner served in a Fantastical Space with Projection Mapping
TOKYO -The Keio Plaza Hotel Tokyo(KPH), one of Japan's most prestigious international hotels located in Shinjuku, Tokyo is proud to announce its collaboration with NAKED Inc., the creative production company, to host an innovative dining experience "Candle Beer Night collaborated with NAKED" until September 30 (Monday), 2019 at our All Day Dining Restaurant "Jurin". Projection mapping, candle lighting and other features have been introduced in the 60 seat back area of "Jurin" to create a fantastical space for this extraordinary dinner experience for our guests to enjoy.

This experience is created in the image of the restaurant name "Jurin", which means greenery and trees in Japanese, to create an urban oasis atmosphere by setting up an Art Tree and using projection mapping to replicate various symbols of summer in Japan. Also, an artistically decorated tree combine with the flickering lights from Luminara candles to add a touch of romantic atmosphere appropriate for an urban oasis located in the heart of Shinjuku.

NAKED Inc. produces special projection mapping video contents based upon the three themes of "Wind, Water and Flowers, Summer in Japan", "Candles, the Light of Peoples' Hearts", and "Celebration" to be shown every 20 minutes. The "Wind, Water and Flowers, Summer in Japan" video content shows various scenes closely associated with the Japanese summer including goldfish, water wheels, flowing water and blooming sunflowers. The "Candles, the Light of Peoples' Hearts" content depicts scenes of guests enjoying the various services and experiences at our Hotel, with scenes of the West Shinjuku nightscape surrounding our hotel. Also, the decorated tree is also illuminated in coordination with the Luminara candles to create a romantic ambience. The "Celebration" content, which will be shown from July 12, includes images of champagne and presents highlighted by summertime fireworks.

The dining experience appeals to fashionable customers looking for a luxurious space and dining experience after work. The price of the five course dinner with free flow beverages is JPY6,600 per person.
"Candle Beer Night collaborated with NAKED"
Dates: Until September 30 (Monday), 2019
Hours: 6:00 p.m. to 12:00a.m.(Orders taken until 10:00p.m.)
Venue: All Day Dining Restaurant "Jurin", 2nd Floor
Price: JPY6,600 per person (Includes drinks, service charges, and taxes)
*Reservations required, 2 persons or more per reservation, Maximum 2 hours

Menu: Assorted hors d'oeuvres, marinated salmon and avocado carpaccio, scallop and shrimp and tandoori chicken and barbecued pork, brochette boiled egg with beef sirloin steak, pasta of the day, and sherbet * The menu is expected to be changed after the start of August
Drinks: Free-flowing drinks, including beer, wine, whiskey, cocktails, non-alcoholic cocktails, and soft drinks (Sparkling wine can be ordered for an additional charge of JPY400), during the 2 hours for each reservation

Information and Reservations: +81-3-3344-0111 (Restaurant Reservation)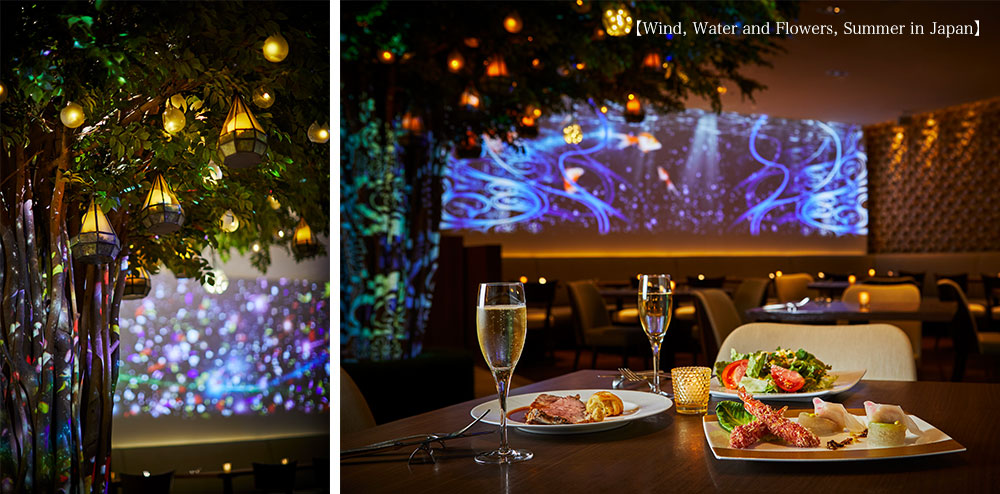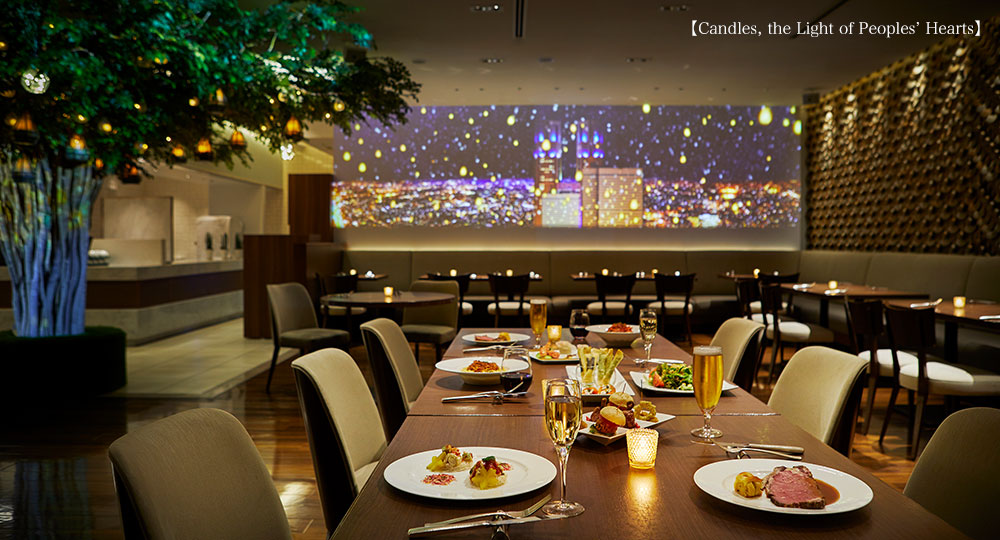 About the Keio Plaza Hotel
Keio Plaza Hotel Tokyo, located in Shinjuku at the very heart of the nation's capital Tokyo, is one of Japan's leading international hotels. Our hotel boasts of over 15 restaurants and bars, and we host a wide range of local and international guests who visit us for our welcoming facilities, warm hospitality and unique services that allow them to experience Japanese culture, including ourwedding kimono fitting experience,tea ceremony,ikebana experienceandmany others. For more information about our facilities and services, please visit ourwebsite,YouTube,FacebookorInstagram.
Contacts: Keio Plaza Hotel Tokyo, Public Relations Manager
Keiko Kawashima, +81-3-5322-8010 keiko-kawashima@keioplaza.co.jp