April, 2019
Keio Plaza Hotel Tokyo Hosts Manga "KATANA" Original Pictures Exhibition – Featuring Manga Artist Kimiko Kamata
TOKYO -The Keio Plaza Hotel Tokyo, one of Japan's most prestigious international hotels located in Shinjuku, Tokyo, will host a special exhibition displaying original pictures of Kimiko Kamata's manga comic "KATANA." This exhibition is part of Japanese sword culture, armor exhibition from April 25 (Thursday) to June 27 (Thursday), 2019 in the 3rd floor lobby of our Hotel. On June 6, master sword craftsman carrying on the tradition of sword making and a "manga" artist responsible for a renaissance in swords will host a special lecture to explain various aspects of this traditional craft along with a special luncheon served to attendants served to attendants.

Manga artist Kimiko Kamata has helped reignite interest in Japanese sword in Japan – especially among the younger generation – through her manga "KATANA", which features legendary anthropomorphized swords. 8 original pictures from Kamata's manga "KATANA" will be on display through the period of the exhibition.

Moreover, various precious and old swords and armor made during the Heian Period (794-1185) and other periods of Japanese history will be displayed, along with "tsuba" (Sword handle guards separating the handle from the blade) and other ornate sword fittings. Also on May 14, two masters of sword-drawing from Ryushin Shouchi School will give "Iaijutsu" sword fighting live performance in the Main lobby from 5:00 p.m. The performance is free to attend, and commentary will be in Japanese and English.

This exhibition is part of Keio Plaza Hotel's Japanese cultural experiences designed to introduce various Japanese culture to our overseas guests, who account for 75% of all guests staying at ou Hotel, as well as Japanese guests. Japanese comic manga have also become highly popular culture reflected by the younger generation.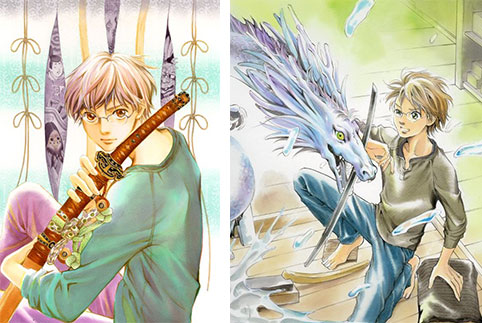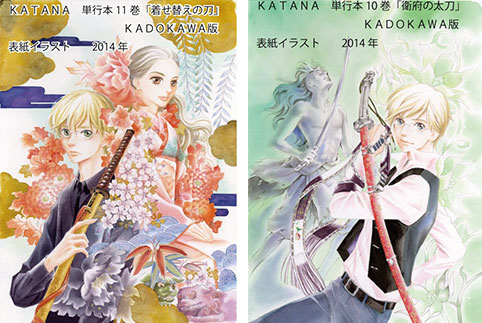 Kimiko Kamata's manga "KATANA" Original Pictures Exhibition
Dates: April 25 (Thursday) to June 27 (Thursday), 2019
Price: Complimentary
Venue: 3rd Floor Lobby, South Tower
Special Performance: "Iaijutsu Japanese sword fighting"
Date: May 14 (Tuesday), 2019
Time: 5:00p.m.~5:30p.m.
Venue: Main Lobby, 3rd Floor
Performer: Kunikazu Yahagi and Hiroshi Narumi (Ryushin Shouchi School)
"The Soul and Beauty of Japan's Swords and Armor by Legendary Artisans" Exhibition
Dates: April 25 (Thursday) to June 27 (Thursday), 2019
Price: Complimentary
Venue: 3rd Floor Art Lobby, and others locations
About the Keio Plaza Hotel
Keio Plaza Hotel Tokyo, located in Shinjuku at the very heart of the nation's capital Tokyo, is one of Japan's leading international hotels. Our hotel boasts of over 15 restaurants and bars, and we host a wide range of local and international guests who visit us for our welcoming facilities, warm hospitality and unique services that allow them to experience Japanese culture, including ourwedding kimono fitting experience,tea ceremony,ikebana experienceandmany others. For more information about our facilities and services, please visit ourwebsite,YouTube,FacebookorInstagram.
Contacts: Keio Plaza Hotel Tokyo, Public Relations
Keiko Kawashima, +81-3-5322-8010 keiko-kawashima@keioplaza.co.jp