March, 2019
Keio Plaza Hotel Tokyo Hosts Japanese Sword Culture, Armor Exhibition –
"The Soul and Beauty of Japan's Swords and Armor by Legendary Artisans"
TOKYO -The Keio Plaza Hotel Tokyo, one of Japan's most prestigious international hotels located in Shinjuku, Tokyo, will host a special exhibition entitled "The Soul and Beauty of Japan's Swords and Armor by Legendary Artisans" displaying beautiful Japanese swords and armor from April 25 (Thursday) to June 27 (Thursday), 2019 in the 3rd floor lobby of our Hotel. This exhibition is part of our series of cultural programs designed to introduce various aspects of Japanese culture to our guests visiting the Hotel from over 100 different countries around the world. Various precious and old swords and armor made during the Heian Period (794-1185) and other periods of Japanese history will be displayed, along with"tsuba" (Sword handle guards separating the handle from the blade) and other ornate sword fittings. On May 14, two masters of sword-drawing from Ryushin Shouchi School will give "Iaijutsu" sword fighting live performance in the Main lobby from 5:00 p.m. Also on June 6, master sword craftsman carrying on the tradition of sword making and a"manga" artist responsible for a renaissance in swords will host a special lecture to explain various aspects of this traditional craft along with a special luncheon served to attendants.

Seven swords from various periods in Japanese history dating back to the Heian Period (794-1185) to as recent as the Heisei Period (1989-2019) will be displayed to demonstrate the differing techniques used and improvements made over time. Visitors to the exhibition will gain a good sense of the aesthetic beauty reflected in patterns left on the swords from tempering as part of the forging process, small one centimeter detailed ornaments,"tsuba" sword handle guards, and other aspects of the swords displayed. Also, sword fittings and other accessories will also be displayed to demonstrate the beauty of engraving, lacquer and other various traditional Japanese craft techniques associated with Japanese swords. Swords have been one of the most important symbolic items reflecting the warrior class spirit in Japanese history, and their relevance as highly revered cultural and art items remains strong in modern day Japan.

Although the carrying of swords was banned during the Meiji Period (1868-1912), the forging processes used to manufacture swords have been preserved and became important techniques helping to spawn tremendous industrial growth in the automobile and other industries in Japan to this day. And on June 6 (Thursday), 2019, master sword craftsman and All Japan Swordsmith Association Director Ippei Kawachi, and manga artist and author of the manga"KATANA", popular amongst younger readers and responsible for creating a renaissance in Japanese swords, Kimiko Kamata will provide special lectures on the allure of"Japanese sword culture" and the aesthetic values of the warrior class in feudal Japan. Thereafter, lunch featuring menu items specially prepared for this event by Chief Chef Daisuke Yagisawa will be served at our Japanese Cuisine"Kagari" Restaurant.
"The Soul and Beauty of Japan's Swords and Armor by Legendary Artisans"
Dates: April 25 (Thursday) to June 27 (Thursday), 2019
Price: Complimentary
Venue: 3rd Floor Art Lobby, and others locations
Co-Host: The Foundation of Japanese Sword Culture for the Purpose of Public Interest,
Terada Zushonosuke Katsuhiro (Koedo Kawagoe Tourism Promotion Ambassador)
Yoshitoku Co., Ltd., Toshikazu Doi
・Japanese Sword History spanning from Heian to Heisei Periods (794-2019)
・Hidden Details of Japanese Aesthetic Beauty
・Allure of Traditional Japanese Swords
・Treasured Techniques of Master Craftsman
・Beauty of Helmet and Armor
・Beauty of Swords in Ukiyo-e Art and Photographs, a total of 10 exhibits
・Original prints from Kimiko Kamata's manga"KATANA"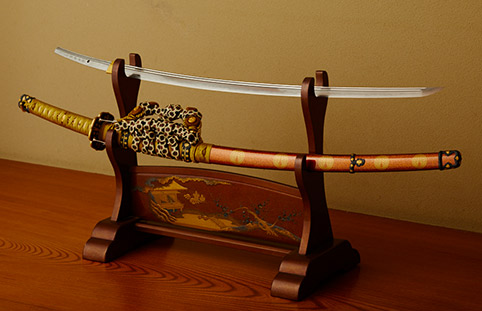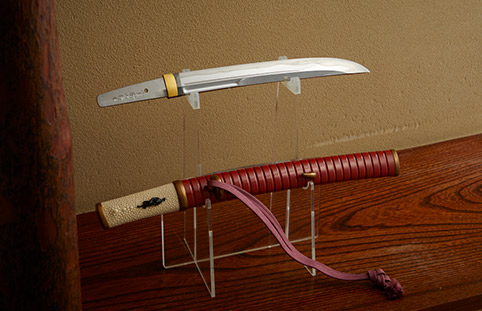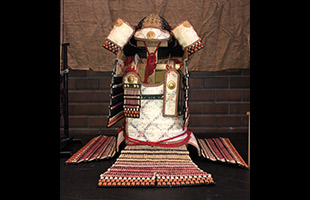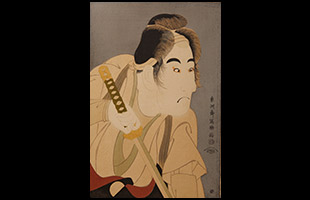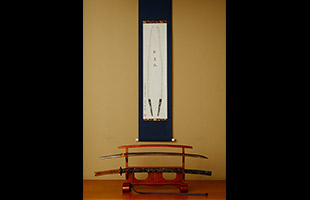 Special Event 1: Lobby Performance"Iaijutsu Japanese sword-fighting"
Date: May 14 (Tuesday), 2019
Time: 5:00p.m.~5:30p.m.
Venue: Main Lobby, 3rd Floor
Performer: Kunikazu Yahagi and Hiroshi Narumi (Ryushin Shouchi School)
Special Event 2:
Lecture and Lunch"Insight into the Aesthetic Beauty of Japanese Swords and Armor"
Date: June 6 (Thursday), 2019
Time: Reception from 11:30a.m., Lecture from 12:00noon, Lunch from 1:30p.m.
Venue: Lecture in Banquet Room
Lunch in Japanese Cuisine"Kagari" Restaurant
Fee: JPY8,000, including taxes and service charge
Speakers: Ippei Kawachi, Master Craftsman and
All Japan Swordsmith Association Director
Kimiko Kamata, Manga Artist and author of"KATANA"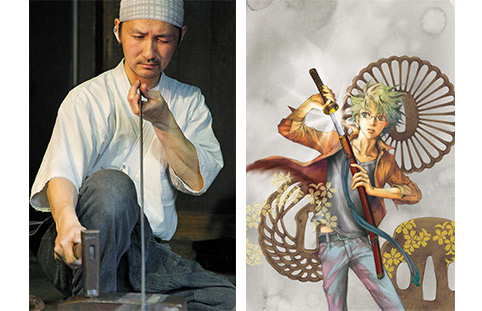 Dining Option: Special Boy's Day Menu
Dates: May 1 (Wednesday) to 31 (Friday), 2019
Venue: Kaiseki Cuisine"Soujuan" Restaurant, 2nd Floor
For Information (Exhibition): +81-3-5322-8061 (Lobby Gallery Desk)
For Information, Reservations (Dining) : +81-3-3344-0111 (Restaurant Reservation Desk)
About the Keio Plaza Hotel
Keio Plaza Hotel Tokyo, located in Shinjuku at the very heart of the nation's capital Tokyo, is one of Japan's leading international hotels. Our hotel boasts of over 15 restaurants and bars, and we host a wide range of local and international guests who visit us for our welcoming facilities, warm hospitality and unique services that allow them to experience Japanese culture, including ourwedding kimono fitting experience,tea ceremony,ikebana experienceandmany others. For more information about our facilities and services, please visit ourwebsite,YouTube,FacebookorInstagram.
Contacts: Keio Plaza Hotel Tokyo, Public Relations Manager
Keiko Kawashima, +81-3-5322-8010 keiko-kawashima@keioplaza.co.jp