January, 2019
Keio Plaza Hotel Hosts "Hina-matsuri (Girls' Doll Festival)" Event
– 6,800 Magnificent Hanging Art Ornaments and Tea Ceremony Culture
TOKYO -The Keio Plaza Hotel Tokyo(KPH), one of Japan's most prestigious international hotels located in Shinjuku, Tokyo, will host an event entitled "Hina-matsuri through Tea Ceremony Culture and Hanging Art" to help guests celebrate Japan's cultural event known as Gril's Doll Festival or "Hina-matsuri" from February 1 (Friday) to March 28 (Thursday), 2019 with magnificent hanging art ornaments displayed in our lobby and special menu items served in our restaurants. In addition to the display of some 6,800 magnificent and ornate handmade dolls and other traditional decorations in this coming event, our Hotel will also display various traditional and historical art items used in traditional Japanese tea ceremony, which has long been a part of the cultural upbringing of Japanese women from the Meiji Period (1868 to 1912).
Hanging decorative art ornaments meticulously hand stitched from cloth of old silk kimono garments by renowned quilt artist Mitsuyo Matsuo and the 90 members of her Himawari Group of artists will be displayed. These ornaments are carefully crafted for this exhibition and symbolically reflect the hopes for health and happiness of children. For example, the decorations created for this exhibition have various symbolic meaning such as monkeys with ability to ward off calamities, mandarin ducks reflecting love between spouses, and pillows representing children who sleep well and grow healthily. Also, traditional wooden Mataro dolls from Kamikamo Shrine in Kyoto will be displayed along with a magnificent 3.3 meter high hanging decorative art ornament exhibit in the third floor main lobby area to welcome guests to our hotel. In past events, guests from around the world have been awestruck by the grandeur of this central exhibit, which is an ideal spot for commemorative pictures.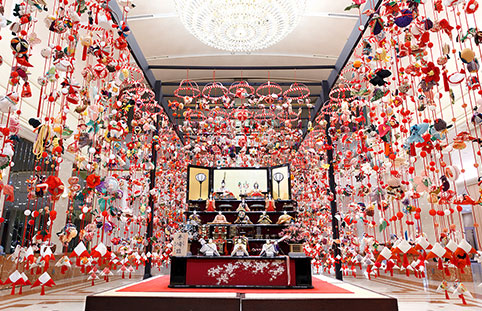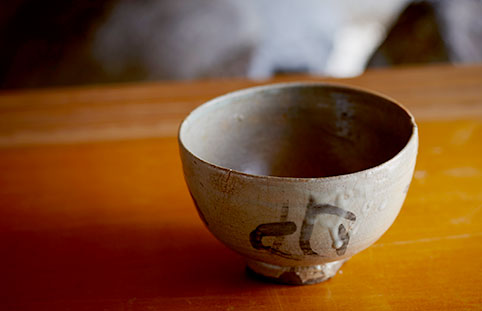 The "Tea Ceremony Culture Exhibition" will be held in cooperation with Honorary Professor Hiroichi Tsutsui of Kyoto University and display tea cups, bamboo teaspoons, water vessels and other precious and beautiful instruments used in traditional tea ceremony. In addition, other tea ceremony items including parlor ornaments, incenses and picture scrolls of Japanese confectionaries will also be displayed to demonstrate the cultural and aesthetic beauty reflected in Japanese tea ceremony.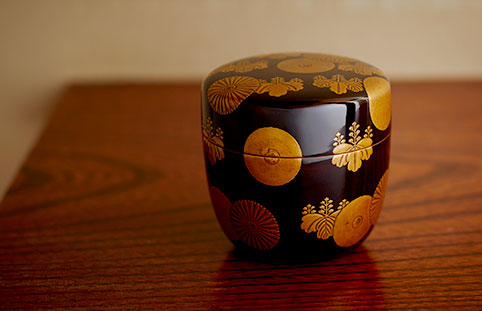 Honorary Professor Hiroichi Tsutsui will give a lecture on March 6, 2019 regarding the accomplishments of women in promoting the diffusion of Tea Ceremony from the Meiji Period of Japan, after which a special lunch menu will be served by Chef Eiki Sasaki in the Japanese Kaiseki Cuisine Restaurant "Soujuan".

The confectionary master and proprietress of the 300 year old confectionary maker "Sasaya Iori" will give a presentation on the deep relationship between Japanese confectionaries and tea ceremony and Shinto and Buddhist religions to be held on March 25, 2019. Special lunch menu items prepared by Chef Daisuke Yagisawa will be served after the presentation in our Japanese Cuisine "Kagari" Restaurant.

Also, special menu items commemorating the "Hina-matsuri (Girls' Doll Festival)" will be served at nine of our restaurants during the months of February and March 2019.
"Hina-masturi (Girls' Doll Festival)Through Tea Ceremony Culture and Hanging Art"
Dates: February 1 (Friday) to March 28 (Thursday), 2019, Special menus served until March 31
Venue: 3rd Floor Main Lobby, other Locations within Our Hotel
Cooperation: Mitsuyo Matsuo and her Himawari Group of artists, Honorary Professor Hiroichi Tsutsui of Kyoto University, Organization of Cultural Inheritance, Kyoto City, Kyoto Museum of Traditional Crafts Fureaikan, Mataro Dolls, Aonuma Seihoudou Co., Ltd.
Hanging Ornaments Hand Crafted from Silk Cloth of Old Kimono
Some 6,800 handcrafted hanging ornaments and Mataro Dolls will be on display


Tea Ceremony Culture Exhibition
Aesthetic beauty of precious instruments used in Tea Ceremony by Honorary Professor Hiroichi Tsutsui


"Encounter with Tea Ceremony" – Tea Ceremony Product Sales
About 10 tea ceremony instruments such as Korai and Kinrande from Edo Period to the present day


For Event Information: +81-3-5322-8061 (Lobby Gallery Direct)
Special "Hina-matsuri" Menus
* Special menu items served until March 31
These menus will be served at nine restaurants, including our traditional Japanese kaiseki, Japanese cuisine, tempura, French and Italian, Chinese, Korean and other dining and lounge facilities. Chefs at each of these facilities will prepare special menu items in the image of Girls' Doll Festival.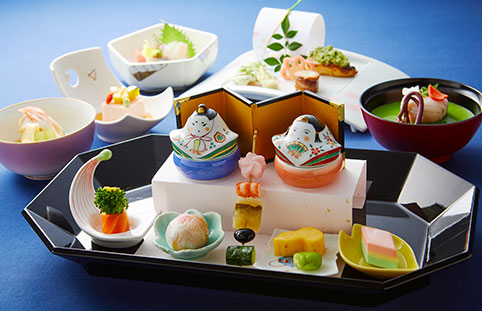 For Restaurant Information: +81-3-3344-0111 (Restaurant Reservation)
About the Keio Plaza Hotel
Keio Plaza Hotel Tokyo, located in Shinjuku at the very heart of the nation's capital Tokyo, is one of Japan's leading international hotels. Our hotel boasts of over 15 restaurants and bars, and we host a wide range of local and international guests who visit us for our welcoming facilities, warm hospitality and unique services that allow them to experience Japanese culture, including ourwedding kimono fitting experience,tea ceremony,ikebana experienceandmany others. For more information about our facilities and services, please visit ourwebsite,YouTube,FacebookorInstagram.
Contacts: Keio Plaza Hotel Tokyo, Public Relations Manager
Keiko Kawashima, +81-3-5322-8010 keiko-kawashima@keioplaza.co.jp