January, 2019
Keio Plaza Hotel Tokyo Hosts Strawberry Dessert Buffet to Celebrate "Hina-Matsuri (Girls' Doll Festival)"
TOKYO -The Keio Plaza Hotel Tokyo(KPH), one of Japan's most prestigious international hotels located in Shinjuku, Tokyo, will hold a special dessert buffet entitled "Strawberry Dessert Buffet - Girl's Celebration" to help guests celebrate Japan's cultural event known as "Hina-Matsuri (Girl's Doll Festival)" from February 1, 2019 at our All Day Dining Restaurant "Jurin" located on the second floor of our Hotel. The theme for this year's "Hina-Matsuri" event is "Hopes for the Happiness of Women" and various cute desserts will be created in the image of this theme.

Beautiful tarts and shortcakes adorned with delicious strawberries, which are the most symbolic spring fruit in Japan, and a total of 30 different desserts will be served as photogenic topics for customers to use in social media posts.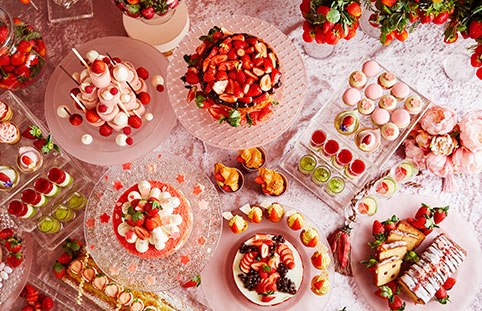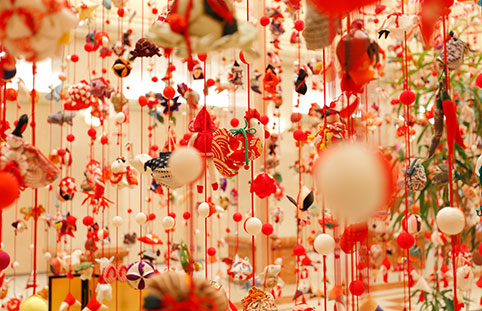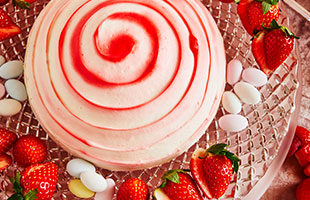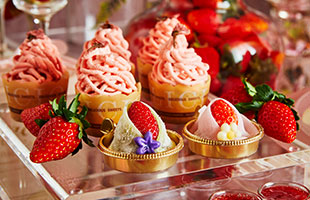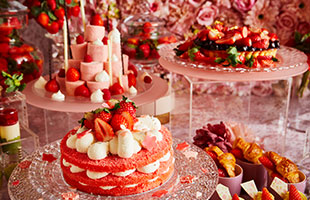 Strawberry Dessert Buffet - Girl's Celebration
Dates: February 1 (Friday) to March 31 (Sunday), 2019
Venue: All Day Dining Restaurant "Jurin", 2nd Floor
Menu Items: Strawberry pound cakes, strawberry and cherry cupcakes, cakes patterned after Japanese dolls, strawberry tarts, strawberry roll cakes, strawberry and cherry pies with sweet Japanese beans, three colored jelly, strawberry mousse, strawberry and matcha green tea parfaits, short cakes and others
Price: JPY4,300 per adult, JPY2,600 per child, including drinks
Operating Hours: 3:00p.m. to 5:30p.m., Last orders taken at 5:00p.m.
Decorations supplied by Chugai Toen Co., Ltd., Quilt Artist Mitsuyo Matsuo and the Himawari Art Group
For Information, Reservations: +81-3-3344-0111 (Restaurant Reservation)
About the Keio Plaza Hotel
Keio Plaza Hotel Tokyo, located in Shinjuku at the very heart of the nation's capital Tokyo, is one of Japan's leading international hotels. Our hotel boasts of over 15 restaurants and bars, and we host a wide range of local and international guests who visit us for our welcoming facilities, warm hospitality and unique services that allow them to experience Japanese culture, including ourwedding kimono fitting experience,tea ceremony,ikebana experienceandmany others. For more information about our facilities and services, please visit ourwebsite,YouTube,FacebookorInstagram.
Contacts: Keio Plaza Hotel Tokyo, Public Relations Manager
Keiko Kawashima, +81-3-5322-8010 keiko-kawashima@keioplaza.co.jp