August, 2018
Keio Plaza Hotel Tokyo Opens Two Additional Floors of Club Floor "Premier Grand" on December 15, 2018 for Luxury Family Accommodation
TOKYO - Keio Plaza Hotel Tokyo (KPH), one of Japan's most prestigious international hotels located in Shinjuku, Tokyo, is renovating two of its upper floors (35th and 36th floors of the Main Tower) to expand its "Premier Grand" facilities to seven floors (35th and 41th floors) and add 56 new Premier Grand guest rooms, bringing the total number to 167. The two new floors will be reopened on December 15, 2018. This expansion is conducted in response to strong demand from inbound travelers to Japan and those with families seeking luxury accommodations in central Tokyo.

Foreigners travelling to Japan now account for 75% of all guests staying at the Keio Plaza Hotel Tokyo, and demand from inbound travelling families for luxury accommodations is rising. Therefore, the ongoing renovations include 10 "twin rooms" specially furnished with two wider than normal beds to increase the comfort of families with children. Also, some of our existing Premier Grand rooms on the 40th floor have doors connecting two rooms (Allowing use of the two rooms by 4 guests) to provide families with even greater comfort and convenience.

The "Premier Grand" guest rooms are facilitated with Sealy brand mattresses used in the finest hotels globally, traditional 300 thread count Antoinette bed sheets made in Italy, famous Imabari Japanese towels from Ehime Prefecture, L'OCCITANE natural cosmetic and personal hygiene items from Southern France, BOSE Bluetooth capable speakers and others premium items. In addition, an exclusive concierge desk catering to the special needs of Premier Grand guests is located on the sharply designed Club Lounge floor. The luxurious and spacious 535 square meter Club Lounge boasts of breathtaking views overlooking Tokyo from 160 meters above ground with dining services provided at breakfast, tea and bar times between the operating hours of 7a.m. to 10p.m., and has become an extremely popular feature of our Premier Grand club floors.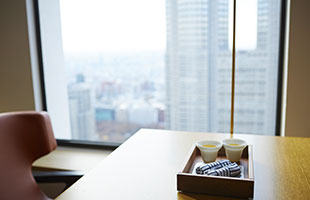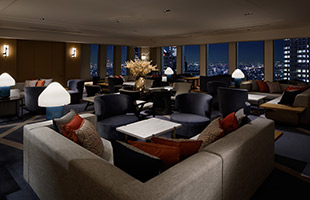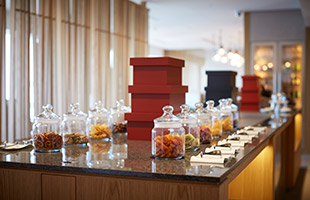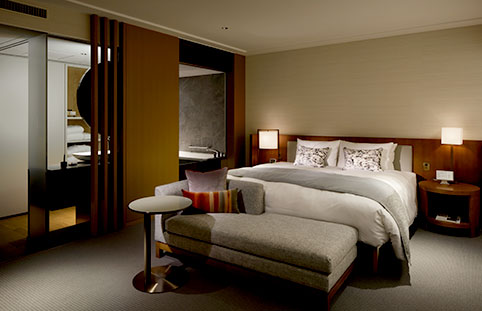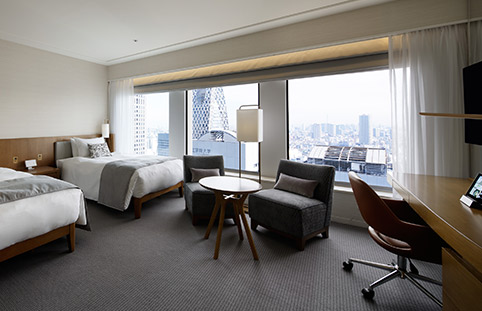 Club Floor "Premier Grand" Accommodation Package
Rates:
Club Room Premier Grand, from JPY45,000 per room and night for double occupancy
Premier Grand Suite, from JPY90,000 per room and night for double occupancy
*Including use of exclusive Club Lounge, breakfast, service charges, and taxes
"Premier Grand" Club Lounge on 45th Floor of the Main Tower
Operating Hours: 7:00a.m. to 10:00p.m. (Breakfast, tea, and bar time dining services provided)
Official Video: https://youtu.be/G4wK144yJtU
About the Keio Plaza Hotel
Keio Plaza Hotel Tokyo, located in Shinjuku at the very heart of the nation's capital Tokyo, is one of Japan's leading international hotels. Our hotel boasts of over 15 restaurants and bars, and we host a wide range of local and international guests who visit us for our welcoming facilities, warm hospitality and unique services that allow them to experience Japanese culture, including ourwedding kimono fitting experience, tea ceremony, ikebana experience and many others. For more information about our facilities and services, please visit our website, YouTube, Facebook or Instagram.
Contacts: Keio Plaza Hotel Tokyo, Public Relations Manager
Keiko Kawashima, +81-3-5322-8010 keiko-kawashima@keioplaza.co.jp