July 2018
Keio Plaza Hotel Tokyo Hosts The 15th "Volunteer Plaza" Societal Contribution Event – Assistance Dog Demonstration, Charity Sale, Blood Drive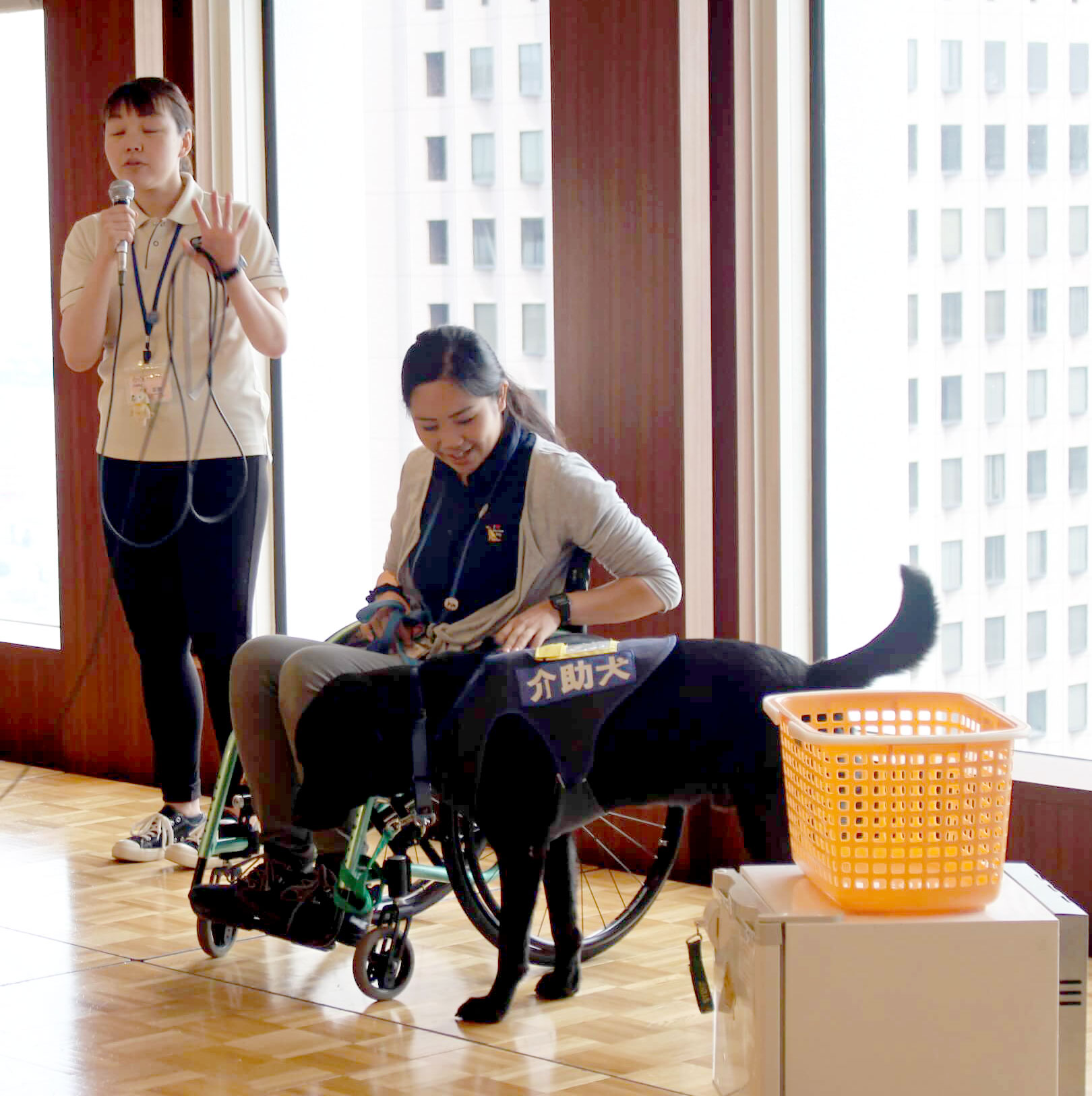 Assistance dog demonstration
(last year)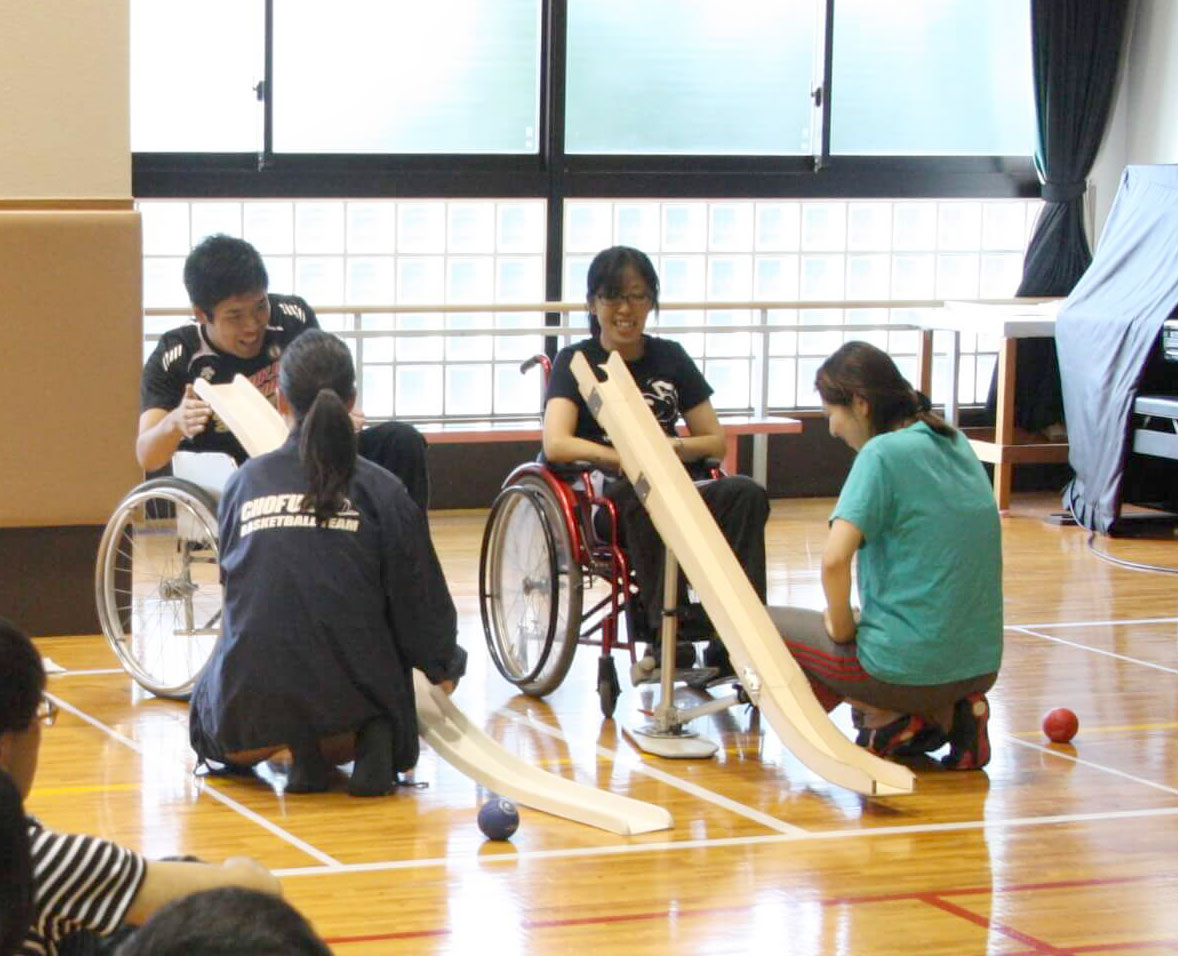 Boccia Experience
TOKYO - Keio Plaza Hotel Tokyo (KPH), one of Japan's most prestigious international hotels located in Shinjuku, Tokyo, will host a societal charity event entitled "Volunteer Plaza" in our banquet rooms on August 9 (Thursday), 2018. This annually held event has been very popular for its charity lunch, hotel shop charity sales, sign language concert and other various events. Also, members of Miss Nippon, which maintains its office in our Hotel, will join our volunteers to encourage people to participate in our blood drive, bone marrow donor registration, and fund-raising activities.
We will also conduct the "Universal Support Experience" which was very popular last year. Keio Corporation is also participating in this event, with staff from its railway and other divisions working alongside our Hotel staff to provide support to elderly and physically challenged guests. In addition, we provide opportunities to wear specially created clothing and equipment to experience the difficulties in mobility that face elderly and physically challenged persons. Also, the role of seeing-eye and assistance dogs will be introduced in an "assistance dog demonstration". Furthermore, this event will also offer guests the opportunity to experience Boccia, a Paralympic sport which is played by people with severe physical disabilities and originated in Europe.
The Keio Plaza Hotel Tokyo initiated efforts to increase access of its facilities to physically challenged guests with the establishment of 15 guest rooms with special access to guests confined to wheelchairs at the time of the World Congress of Rehabilitation International in 1988. Our Hotel has continued to take proactive steps to promote barrier free access since this time. Our "Volunteer Plaza" event will be held for the 15th time this year and is a project operated by the "Bird's Eye" group, comprised of Hotel staff from various departments within our Hotel, to promote more aggressive efforts to increase the breadth of our barrier free features. This event is also planned and operated through a coordinated effort between our management, employees and labor union, and proceeds from this event are donated to various volunteer groups.
Charity Event held by Management and Employees: the 15th "Volunteer Plaza"
Date: August 9 (Thursday), 2018,
Time: 11:00a.m. to 4:00p.m.
Venue: Banquet Rooms, 42nd and 43rd Floors
Admission: Complimentary
Support: Shinjuku Social Welfare Conference
Charity Lunch
Special lunches will be prepared as part of this "Volunteer Plaza" event
Time: 11:30a.m. to 2:00p.m.
Fee: JPY1,000 per meal
Charity Bazaar
Products provided by various cooperating companies, groups will be sold at special charity prices
Volunteer Activities: Bell mark, used stamps, eco-cap, other recyclable product collection
Boccia Experience
Time: 30 minute sessions from 11:30a.m. and 1:30p.m.
Universal Support Experience
Time: 30 minute sessions from 12:10p.m. and 2:20p.m.
Assistance Dog Demonstration
Time: 50 minute sessions from 11:10a.m. and 1:20p.m.
Blood Drive Corner, Bone Marrow Donor Registration
Time: 11:00a.m. to 4:15p.m. (Registration end)
*Maximum donation accepted of 400 milliliters from males and females over 17 and 18 years of age respectively, and weighing more than 50 kilograms
Exhibition Booth
Various activities of the volunteer groups in the Shinjuku Ward will be displayed, in addition to the Keio Plaza Hotel Tokyo's CSR activities
Sign Language Concert
Time: 20 minute sessions from 12:50p.m. and 3:00p.m.
Performer: Manami Mito (Sign Language Vocalist)
Songs performed by the "sign language vocalist" will reflect the emotions and lyrics of songs visually in sign language for a new way to enjoy music.
*Event details and scheduling may be subject to change
Blood Drive, Bone Marrow Donor Registration Information: Tokyo Red Cross Center, +81-3-5272-3523
Overall Event Information: Bird's Eye Office, +81-3-3344-0111 Labor Union, +81-3-3344-1449
About the Keio Plaza Hotel
Keio Plaza Hotel Tokyo, located in Shinjuku at the very heart of the nation's capital Tokyo, is one of Japan's leading international hotels. Our hotel boasts of over 15 restaurants and bars, and we host a wide range of local and international guests who visit us for our welcoming facilities, warm hospitality and unique services that allow them to experience Japanese culture, including ourwedding kimono fitting experience, tea ceremony, ikebana experience and many others. For more information about our facilities and services, please visit our website, YouTube, Facebook or Instagram.
Contacts: Keio Plaza Hotel Tokyo, Public Relations Manager
Keiko Kawashima, +81-3-5322-8010 keiko-kawashima@keioplaza.co.jp