"Six Rainbow Flag Colors, Six Cocktails: Exploring the Symbolism Behind Each Drink"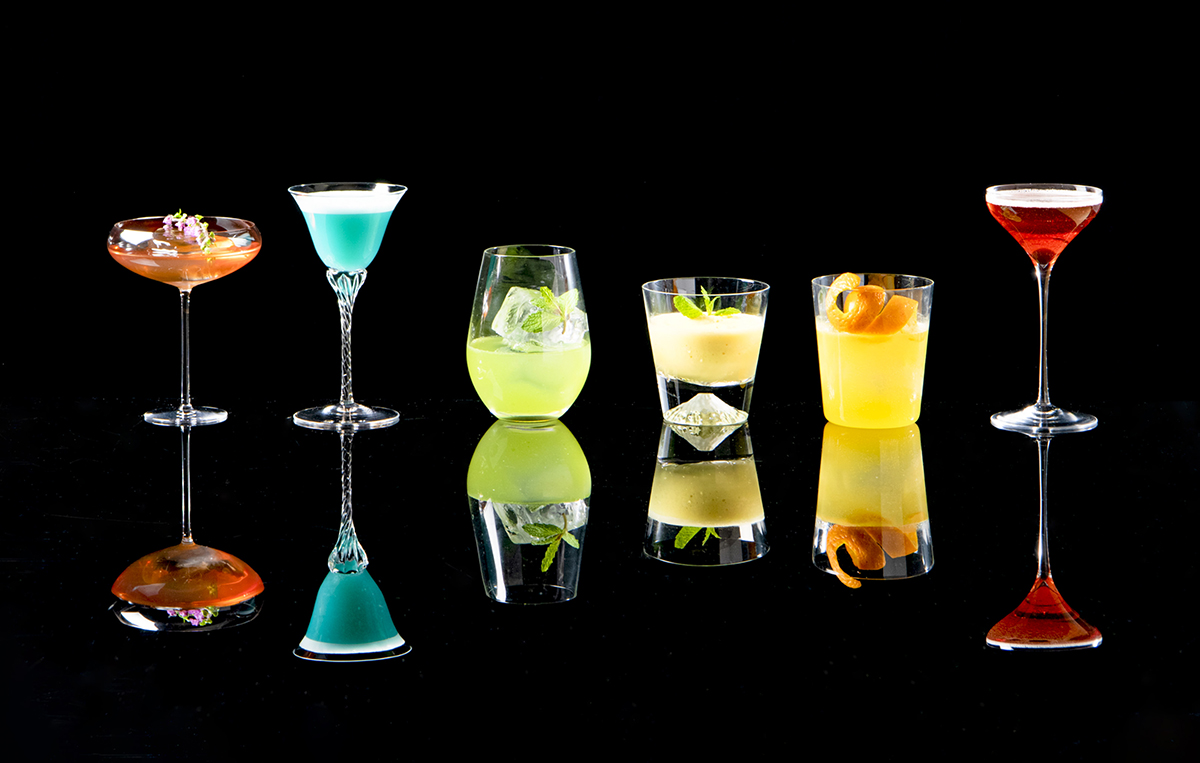 What inspired you to incorporate social issues into your cocktail themes?
Keio Plaza Hotel has always stood for inclusivity and the idea of the hotel being a plaza where people from different backgrounds, nationalities, races and ages can come and gather. Additionally, the hotel is located in the Shinjuku district, which has been a diverse area for many years. These factors inspired me to create cocktails with an LGBTQ+ theme as a way of showing respect and support for the community. I also see creating cocktails as similar to creating an inclusive society, where different ingredients come together to create something new and beautiful.
Cocktails can also be a powerful tool for delivering a message, which is why I wanted to use them to spread the message of diversity and inclusion from Keio Plaza Hotel.
What are the features of the rainbow flag-themed cocktails?
The rainbow flag is a symbol of the LGBTQ+ movement, with each color representing a specific message. To showcase each of these meanings, I created six different rainbow flag-themed cocktails in various serving styles. I also paid close attention to the colors and flavors of the cocktails, aiming to create a visual and taste experience that would delight both the eyes and the palate.
Five of these cocktails are exclusive to this event. We used Japan's original crafted gin and koji (rice malt) to create new sensations.

Using cocktails, we can express various things such as a region's scenery, historical figures, and places. Knowing the background story of each cocktail enhances the experience for our guests. As a bartender, it's my responsibility to help them fully enjoy the cocktail. I take pleasure in sharing with our guests the story behind each cocktail. Those stories can linger with them as they savor the drinks.
"Being the runner-up was devasting, but prodded me to create "Celebration" which made me who I am today."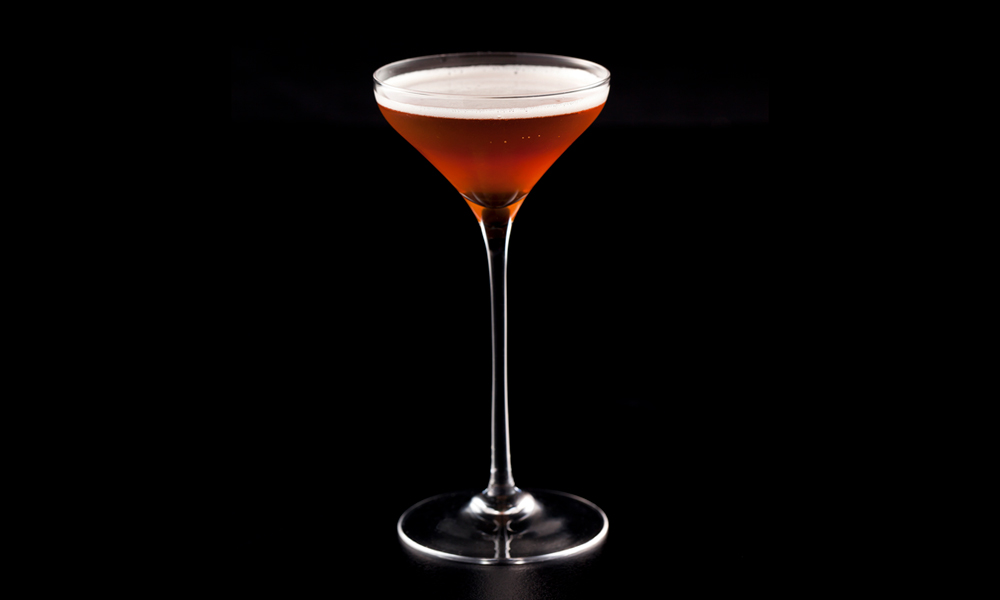 I understand that you won the HBA (Hotel Bartender Association) Original Cocktail Competition at the age of 25. Could you share with us the story behind the creation of your winning cocktail, Celebration?
The story behind the creation of Celebration actually starts with my previous attempt at the HBA competition in 1985. I entered with a cocktail called Marionette, but unfortunately lost by a narrow margin of 0.1 point. It was a frustrating experience, but it also motivated me to re-enter the competition and try again.
However, in order to re-enter the competition, I needed to be selected within the hotel again. So, I wanted to create a special cocktail that would please both the hotel and the HBA. Around that time, the hotel was celebrating its 15th anniversary and so was the HBA. That's when the idea of creating a champagne-based cocktail came to me.
I wanted to try a new style that nobody had done before. At that time, champagne was usually used as a last touch to fill the glass but I wanted to do something different. I poured champagne into the glass first and then added the other ingredients I had shaken well. When I performed during the competition, I noticed the entire hall buzzing for a moment and people thought I had made a mistake. Actually, that was exactly what I had intended to happen. I wanted to create an innovative cocktail that broke the mold and challenged the standard method of making champagne cocktails. I am happy to say that my vision paid off and Celebration has since been recognized as a game-changing cocktail that revolutionized the way we make champagne cocktails.
Looking back on your career as a bartender, what do cocktails mean to you?
I realize that cocktails have played a pivotal role in shaping my identity. They have lifted me up and helped me become the person I am today. As a bartender working in a hotel, I have had many opportunities to offer my signature cocktail, Celebration, which can bring joy and happiness to guests during special occasions like birthdays, wedding anniversaries, and corporate events. It's been a privilege to see my cocktail become so popular that guests ask specifically for it, and other bartenders in the hotel and even in different hotels serve it, saying "This was created by Watanabe." It's been a great feeling to have my name and my cocktail widely recognized in this way. Nowadays, there are so many knowledgeable, skilled, and experienced bartenders out there, and I'm grateful that my signature cocktail, Celebration, has helped me stand out among them and come this far.
Rediscovering the Joy of Gathering over Drinks: A Reflection on the Covid-19 Pandemic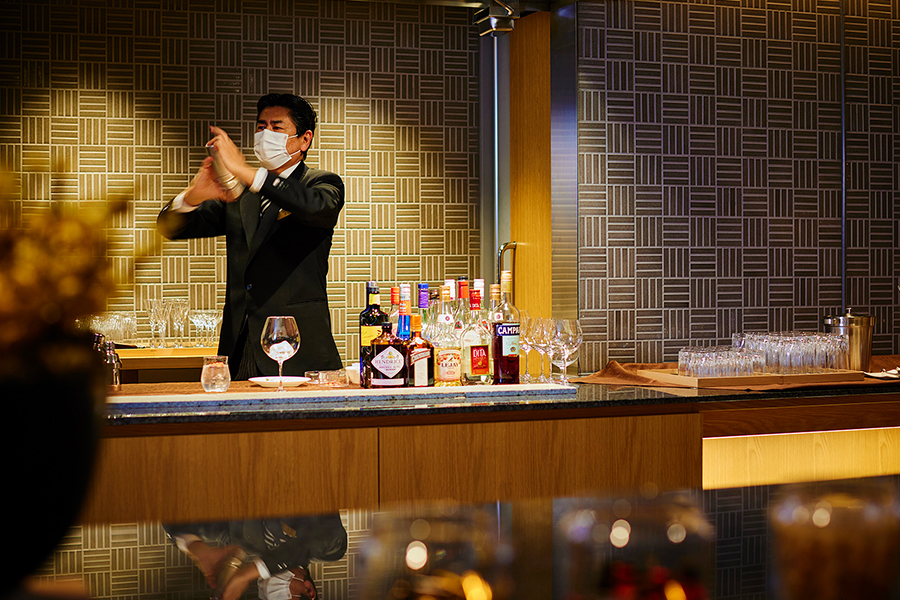 What are your future aims and thoughts about cocktails?
During the COVID-19 pandemic, I was disappointed to see a time when all alcoholic beverages were prohibited. It smacked of the Prohibition era in the US back in the 1920s, when many bartenders moved to Europe and spread the culture of cocktails. This experience inspired me to innovate our serving style, and I began serving cocktails right in front of our guests, for two hours in the late afternoon at the Club Lounge on the 45th floor. To my surprise, many guests tried cocktails for the first time, and they enjoyed the opportunity to have in-person communication when social distancing was the norm. We discussed cocktails, took pictures together, and some even gave me handwritten message cards. It was a great experience, and I felt a closer connection to our guests. I even had some guests approach me casually when we met in the hotel, which had never happened before. This experience taught me the power of cocktails to bring people together and build connections.
In the future, my goal is to share the joy of cocktails and the charm of the bar with more people.
What would you like to convey to the bartenders of the future?
Cocktails are constantly evolving, giving rise to new tastes and styles due to changes in preferences and diversity. I hope that bartenders will always keep their antennas up, gather information, increase their sensitivity, and broadcast innovative cocktail ideas to the world. Additionally, I hope that they will broaden their connections with people and grow by gaining new insights and stimuli.
Any final comments?
I would like to add that I would be delighted if these six cocktails I have created can be one such opportunity for encountering and gaining new insights towards understanding the LGBTQ+ community.
Plaza Pride Cocktail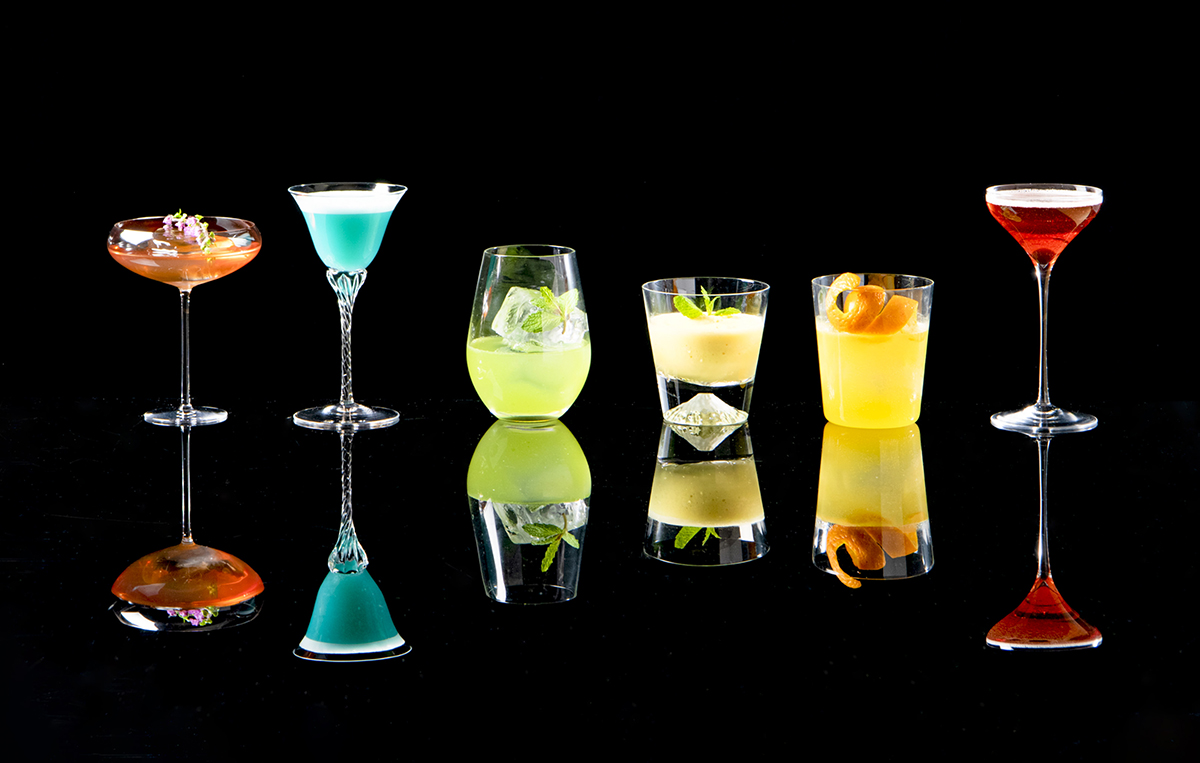 Date: May 31 (Wednesday) to July 31 (Monday), 2023

Venue: Main Bar "Brilliant", 2nd Floor

Price: JPY1,900 each (Includes service charges and taxes)
Message behind each cocktail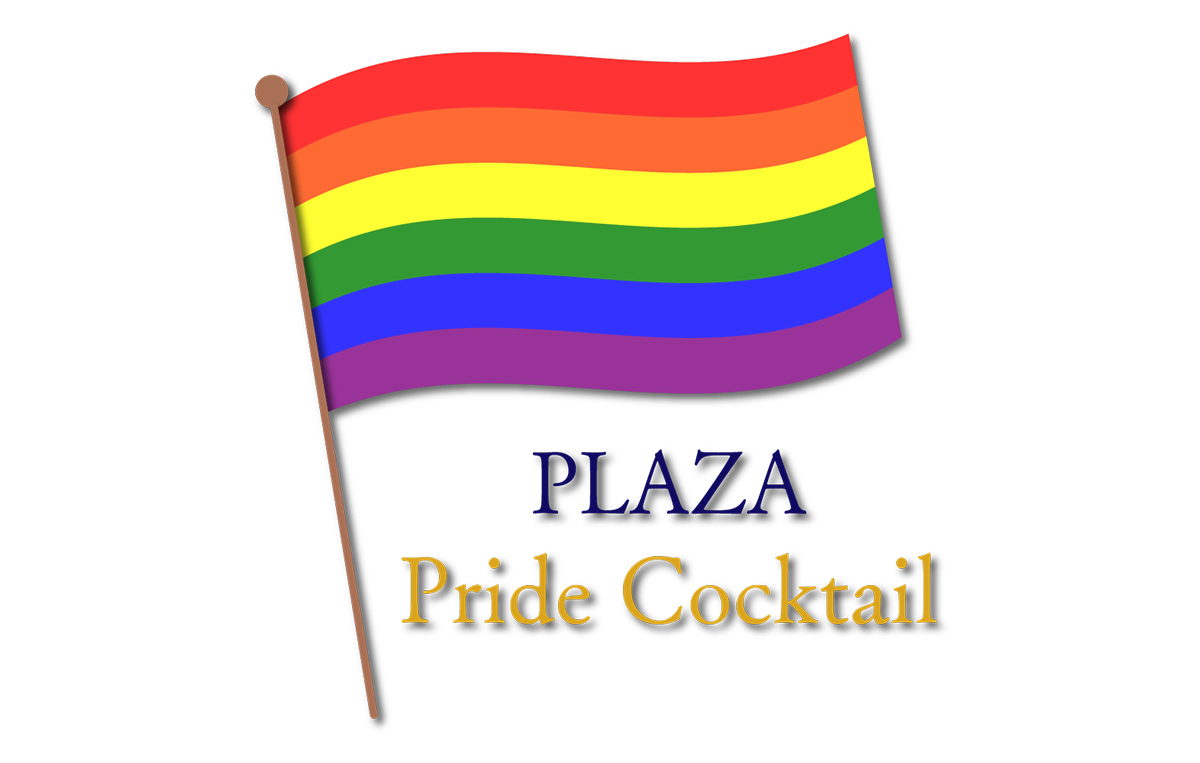 The rainbow flag is a symbol of LGBTQ+ pride and its social movements.
Each of its six colors holds a special meaning: red for life, orange for healing, yellow for sun, green for nature, blue for harmony, and purple for spirit. To honor these values, Keio Plaza Hotel has created six signature cocktails, each with its own unique message.
Celebration (Red = Life)
Raise a glass to life's milestones with the Celebration cocktail. Made with champagne and raspberry liqueur, this elegant drink adds a touch of glamour and sweetness to your celebration.
Botanical Healing (Orange = Healing)
The Botanical Healing cocktail combines the traditional flavor of gin with the soothing scents of lavender and elderflower. Sip on this floral drink and feel its healing powers.
Solare (Yellow = Sun)
Feel as though you are basking in the warm glow of the sun with the Solare cocktail. Its bright yellow color comes from turmeric and amaretto cream liqueur, adding to the rich flavor and aroma of TUMUGI, a spirit derived from koji (rice malt).
Nature Green (Green = Nature)
Imagine you are stepping into a lush green forest with the Nature Green cocktail. Made with Café Vodka, cypress and cedar-flavored gin, and bitters, this drink is a perfect blend of nature's richness.
Blue Concerto (Blue = Harmony)
Find harmony in the Blue Concerto cocktail, which blends five distinct world whiskies with sourness and sweetness. Its blue hue, from the "Ao" whiskey base, is a visual treat.
Purple Soul (Purple = Spirit)
Sake, Kyoho grape liqueur, and yuzu citrus come together in the Purple Soul cocktail, creating a delightful purple drink that embodies the spirit of its brewer.
Profile of Kazuya Watanabe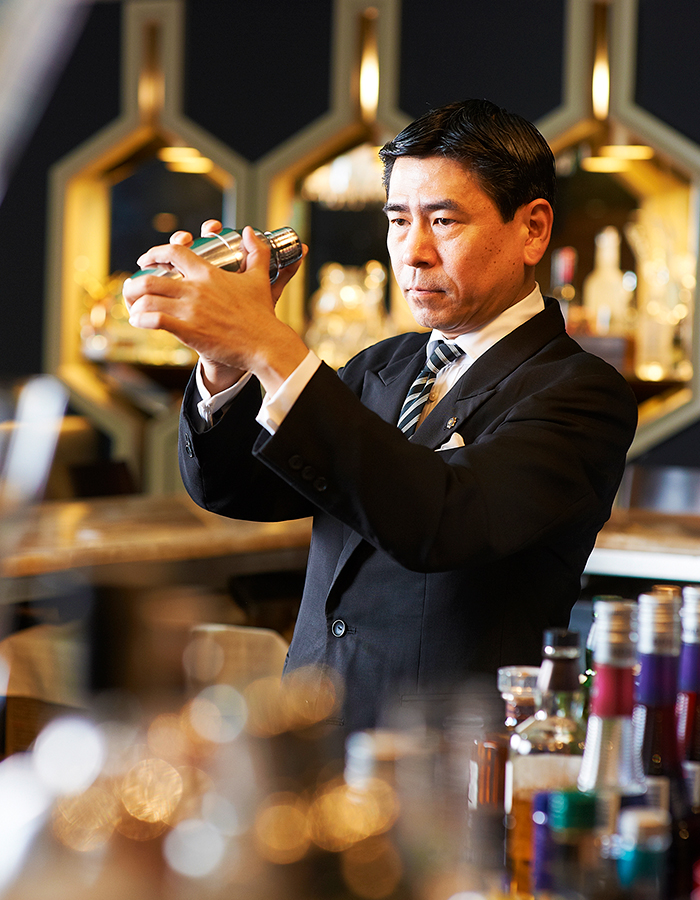 Executive Advisor to the Food & Beverage and Banquet Department of Keio Plaza Hotel Tokyo
Professional Experience
2021-present Keio Plaza Hotel Tokyo, Executive Advisor
2016 Keio Plaza Hotel Tokyo, Director of Food & Beverage Department
1979 Joined Keio Plaza Hotel Tokyo
Awards and Honors
2012 Ojuhosho (Medal with Yellow Ribbon)
2011 Contemorary Master Craftsman Award
2005 Tokyo Metropolitan Superior Technician Governor Prize "Tokyo Meister"
1986 Winner, HBA Original Cocktail Competition
1985 Runner-up, HBA Original Cocktail Competition
1984 Grand Prix, Suntory the Cocktail Award '84
Professional Associations & Titles
Present Honorary Senior Advisor, Japan Hotel Association
2012"Chevalier", Ordre des Coteaux de Champagne
2006 Selected as the youngest president, Japan Hotel Association