Dining Special Offers
Japanese Sake Rice Wine Fair Sakes from All 47 Prefectures of Japan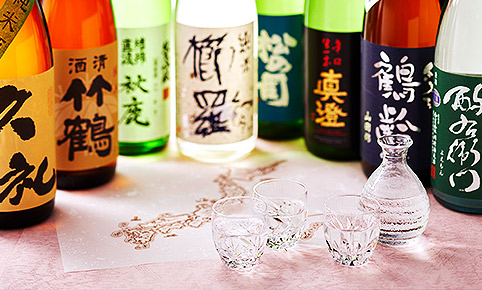 Period: March 12 to July 24, 2020
Venues: "Amanogawa" Japanese Sake Bar, "Kagari" Japanese Cuisine Restaurant, and "Soujuan" Japanese Kaiseki Cuisine Restaurant.

This event will feature Japanese "sake" rice wines and "shochu" distilled liquors selected by Japanese "Sake" Sommelier Keiichi Sakata from all 47 prefectures of Japan to help commemorate the relay run through all regions of Japan.
Prices:
JPY1,300 per 1 Go (180ml) serving (Includes service charges, taxes)
JPY1,700 per tasting sample set (60ml) of 3 different Sakes (Includes service charges, taxes)
Dates for Service of Specific Regional Sakes
17 Prefectures from Fukushima to Kagoshima: March 12 to April 30, 2020
14 Prefectures from Okinawa to Fukui: May 1 to May 31, 2020
16 Prefectures from Ishikawa Prefecture to Tokyo: June 1 to July 24, 2020


*Some of the sakes served may be changed without prior notice.