Event Special Offers
"Noh" Japanese Traditional Performing Art Exhibition-A Story of Love and Jealousy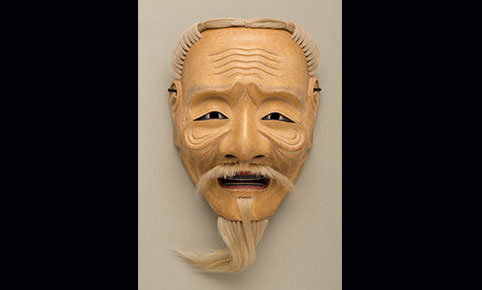 Noh Play "Dojoji" The Kitaryu
Period: June 1 to 27 June, 2018
Location: Art Lobby, 3rd Floor
Admission: Complimentary
Co-Sponsor: National Noh Theatre
Keio Plaza Hotel hosts a special exhibition of the Japanese traditional performing art called Noh in cooperation with the National Noh Theatre, which commemorates the 35th anniversary of its founding in September. It focuses on the stories about tragic women and their love and jealousy. Traditional carved wooden Noh masks, intricately woven Noh costumes, and other related artistic props are displayed.
Exhibition
Emotions of Woman Expressed Through Noh
"Noh" performing arts reflect the timeless and unchanging characteristics of human psychology and destiny. The play performed this year "Aoi No Ue" portrays the mixed emotions of love and jealousy of a woman who falls in love with a married man, and demonstrates the beauty of traditional "Noh" masks and costumes.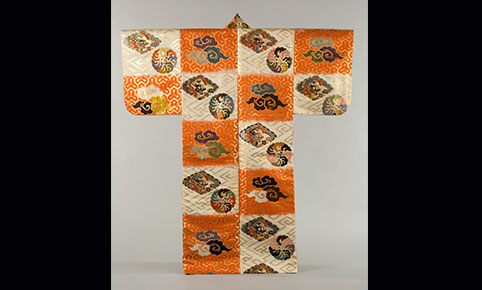 Noh Mask "Hannya"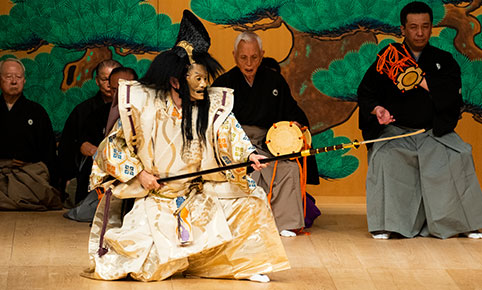 Noh Fan "Oni-Ougi"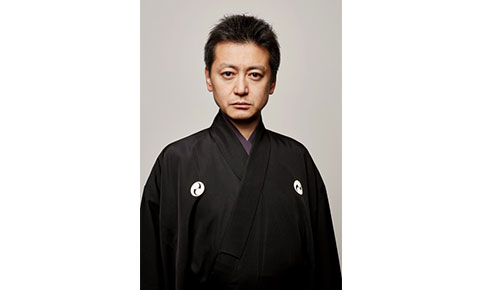 Paintings of "Aoi Noe Ue" by renowned artist Kogyo Tsukioka
Special Event
Noh Demonstration in the Lobby (Complimentary)
The unique opportunity to see the classic stage art up close will be during a free Noh demonstration in the Main Lobby. In this short 20 minutes demonstration, Teruhisa Ohshima of the Kitaryu School of "Noh" will perform these complimentary performances and provide commentary on "Noh".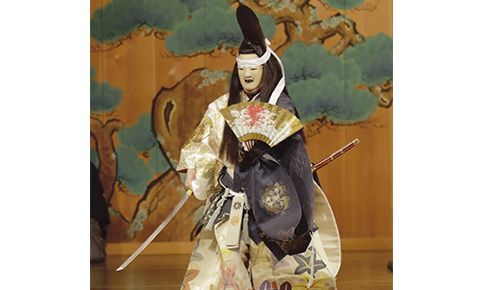 Date: June 7 (Thursday) and 21 (Thursday), 2018
Time: Approximately 20 minute performance starting from 5:00p.m.
Venue: Main Lobby, 3rd Floor
Performer: Teruhisa Ohshima of the Kitaryu School of Noh
* English interpretation provided
Noh Play "Aoi No Ue" and Special Luncheon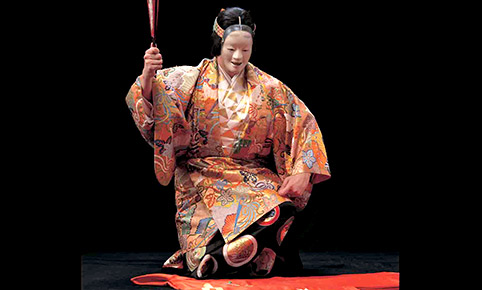 Noh Play "Aoi No Ue", The Kanze School
Date: June 14 (Thursday), 2018
Time:
Noh Lecture and Performance from 12:00p.m.
Special Luncheon from 1:30p.m.
Price: JPY18,000
* Including admission for Noh performance, meal, service charge and taxes
Performer: Yoshimasa Kanze of the Kanze School of Noh and others
Noh Performance Venue: Concorde Ball Room, 5th Floor
Luncheon Venues: Japanese Cuisine, Chinese Dining, or French & Italian Cuisine
* Reservation required
Only in Japanese