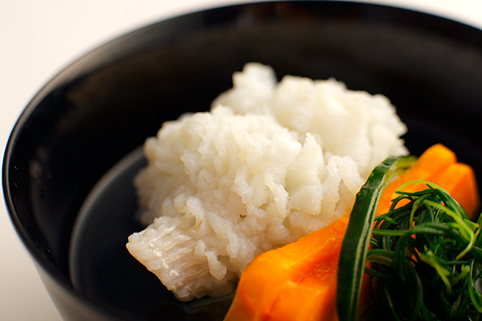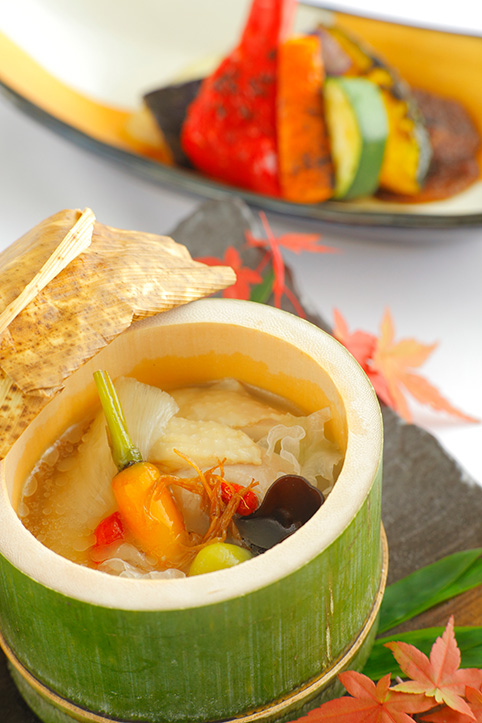 The word washoku generally refers to traditional Japanese food. In 2013, "Washoku, traditional dietary cultures of the Japanese" was registered as an Intangible Cultural Heritage of Humanity by UNESCO, bringing even more attention from around the world to this distinct culinary culture. Washoku emphasizes the fresh flavors of its ingredients and seeks to evoke the very best of a variety of components through different forms of preparation—raw presentation, broiling, boiling, frying, and beyond. Food is frequently seasoned delicately and superbly with carefully made broth.
Exquisitely prepared washoku is often served in plates and bowls with different colors, shapes, and seasonal motifs. In this way, washoku imparts the essence of the season to the eyes as well as the tongue. Another noteworthy feature of washoku is the fact that it contains less animal fat than foods of many other regions, resulting in a healthiness that has gained it enthusiastic fans in Japan and abroad.
Among Keio Plaza Hotel's multiple restaurants with washoku dishes, Kagari offers sushi, tempura, and numerous a la carte items, all at reasonable prices. Be sure to sample this culinary art during your next stay with us.
Keio Plaza Hotel's Washoku restaurants: