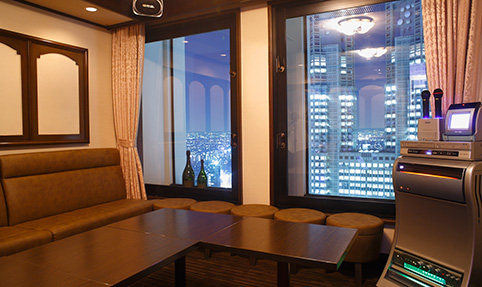 Karaoke has long since left its original home on the islands of Japan to gain international acceptance as a popular form of entertainment. Karaoke machines around the world play popular songs without any verbal accompaniment, allowing people to sing along with lyrics displayed on a screen. The term "karaoke" was coined from the Japanese terms kara (empty) and oke (short for "orchestra").
In Japan and elsewhere, so-called "karaoke boxes" are beloved by many, especially the young. These establishments offer private rooms for singing in pairs or small groups, and participants can even order drinks and food to go with the music. Karaoke boxes are popular destinations for close friends or colleagues getting together after company parties in Japan. They have also found their way into the East Asia, South East Asia, and many other countries.
The Keio Plaza Hotel features its own karaoke facilities at "Karaoke 47" on the 47th floor with the Tokyo's dazzling nightscape. Be sure to enjoy food, drinks, and music, as well as magnificent views of the city.