Sanrio Character Rooms OPENS on July 14, 2023
Keio Plaza Hotel Hachioji Opens Two Types of
Sanrio Character Rooms on July 14, 2023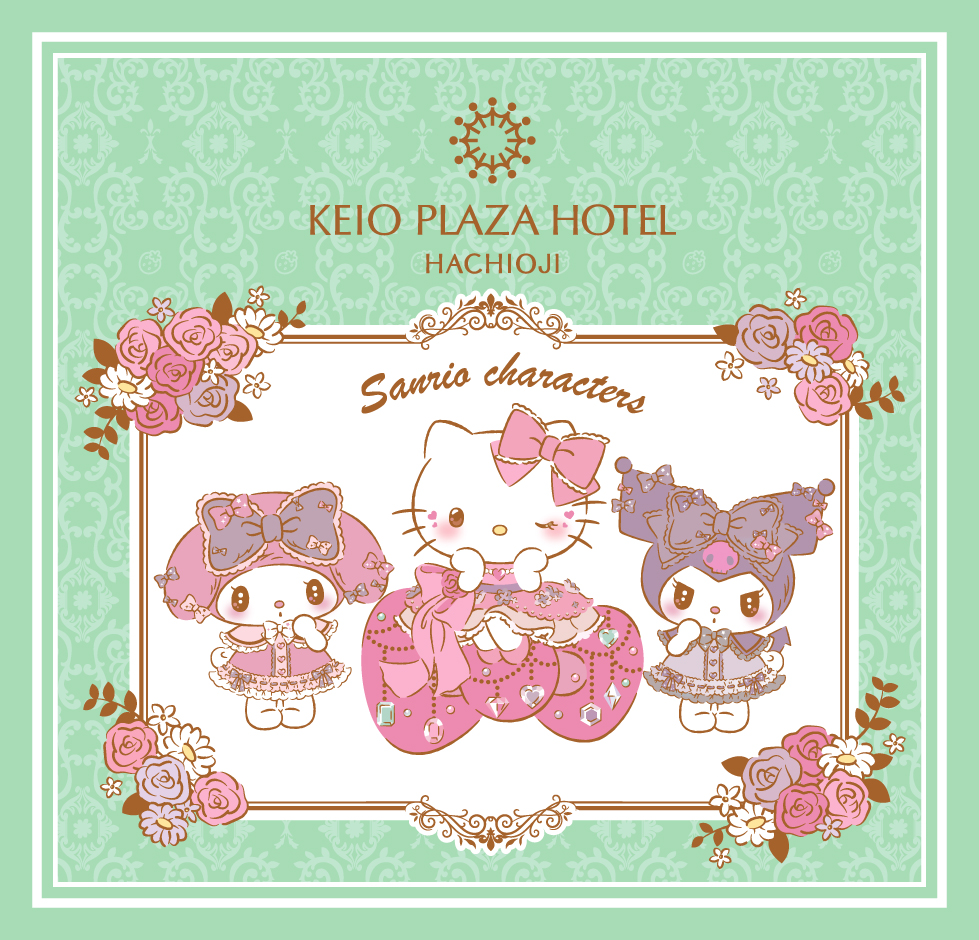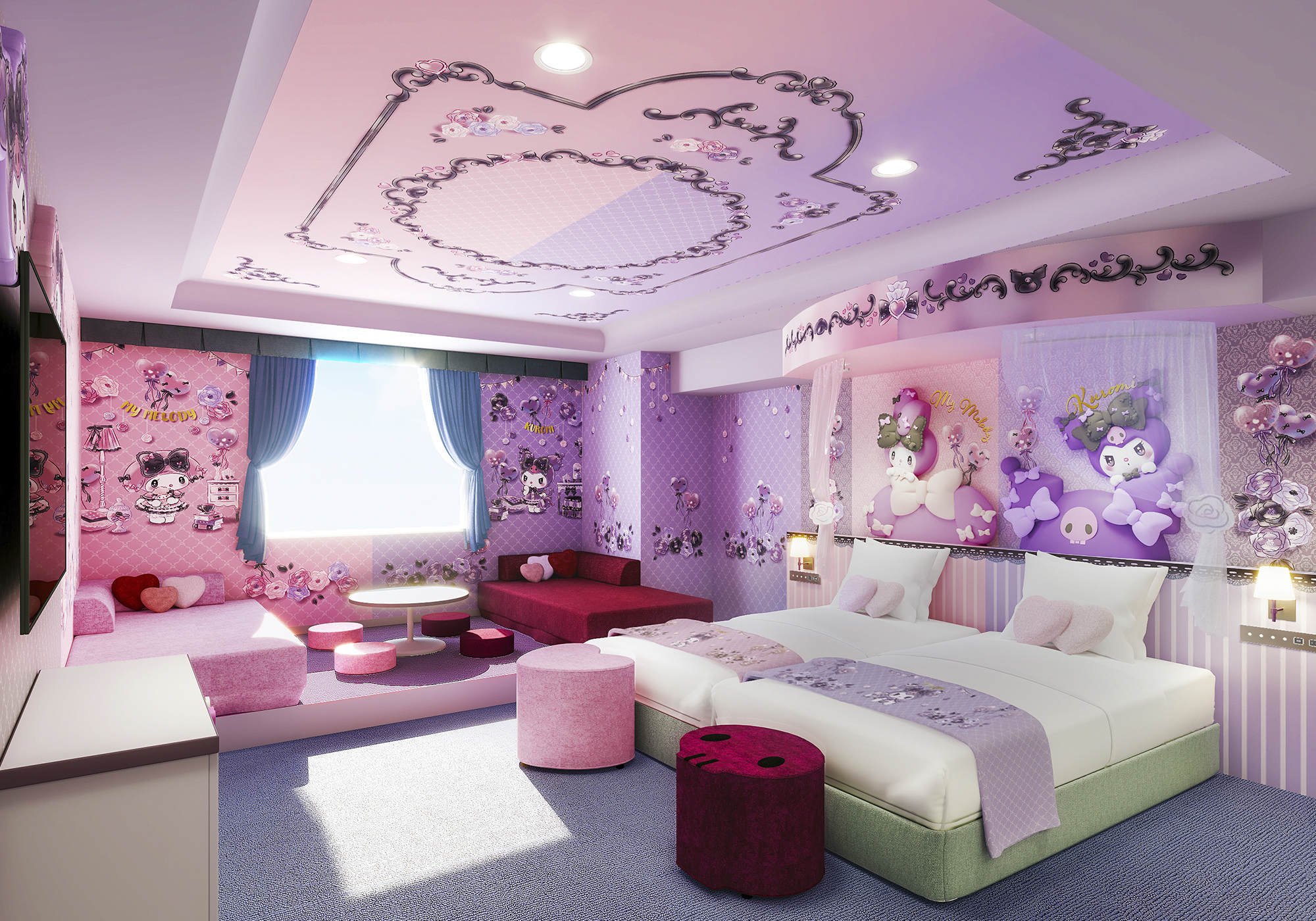 Book This Room
(without meals)  Book This Room
(with Breakfast)
My Melody・Kuromi Room

Step into the world of My Melody and her self-proclaimed rival, Kuromi, in Japan's very first room featuring both characters! The stylish space is adorned with their signature pink and purple hues, and boasts a cozy raised floor area where you can unwind and relax.
If you're traveling with family or planning a special "princess gathering" unique to Keio Plaza Hotel Hachioji, this room has everything you need. You'll be surrounded by cuteness that will make you want to take pictures in every corner of the photogenic space in the room. Please enjoy your stay with beloved My Melody and Kuromi, and create unforgettable memories in this enchanting space.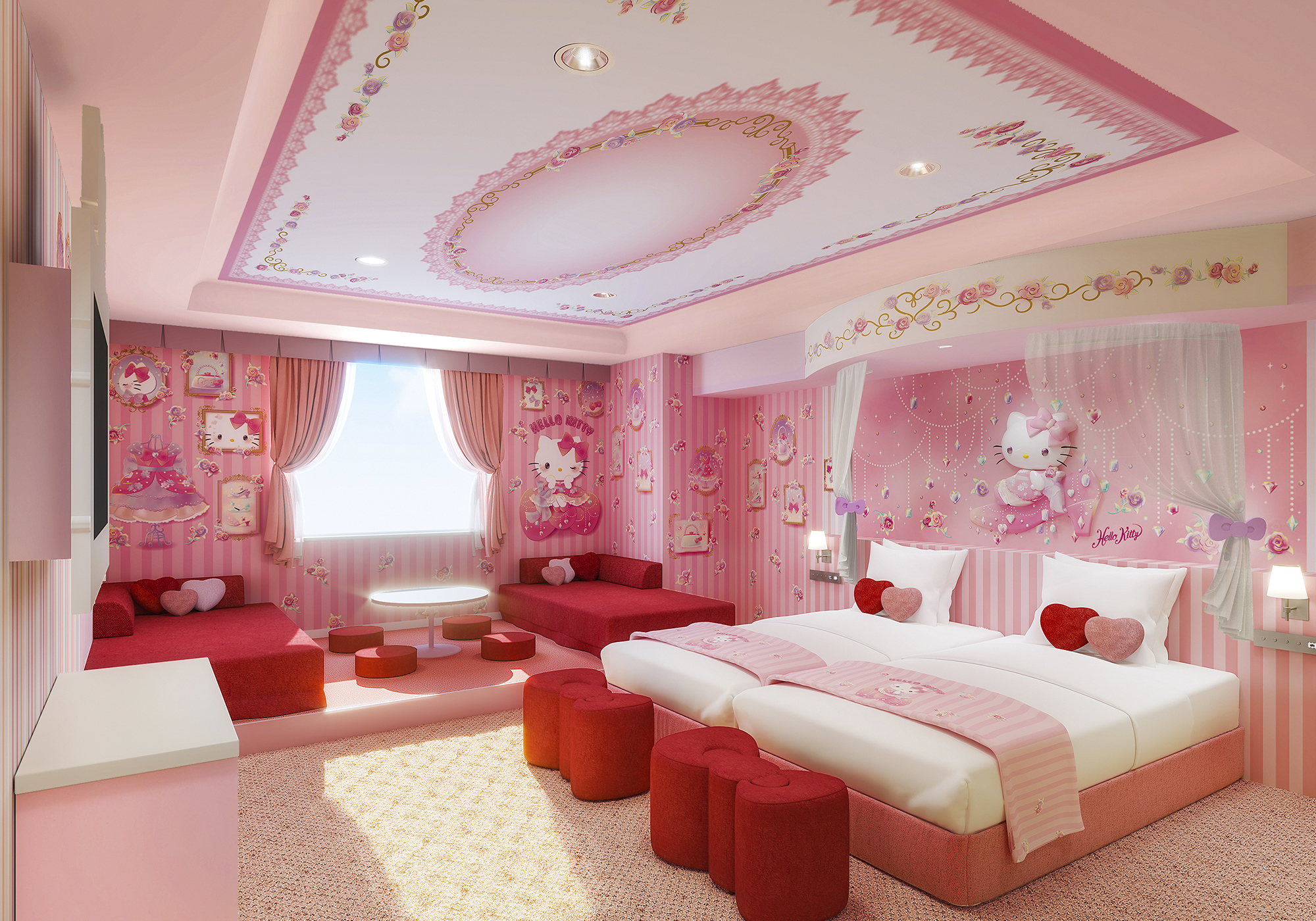 Book This Room
(without meals)  Book This Room
(with Breakfast)
Hello Kitty Room

Welcome to the magical realm of Princess Hello Kitty, where her iconic sparkling-eyed expression and pink cheeks come to life in a luxurious room exclusively available at Keio Plaza Hotel Hachioji. The walls are adorned with a whimsical display of colorful jewels, creating a dreamy atmosphere. The raised seating area in the room, complete with tables and comfortable sofas, adds an extra level of charm and elegance to the overall ambiance, making it an ideal place to relax and socialize with family and friends. Everywhere you look, cuteness overflows, making it the perfect spot to capture every moment with your camera. Come and create unforgettable memories with us!
© 2023 SANRIO CO., LTD. APPROVAL NO. L640994
≫ For more information, please visit our website orInstagram!